Société

Tous les articles

Imprimer
Société
Société
Par Barbara Kay le 23 avril 2010
Quebec is the most militantly secular of all Canada's provinces. Its intellectuals and cultural elites are resolutely committed to the ideal of a lay society. References to the Church in the media positively bristle with thinly-sheathed scorn. Yet the Quebec government is inconsistent when it comes to religious instruction in publicly funded institutions.
Par Sharman Yarnell le 23 avril 2010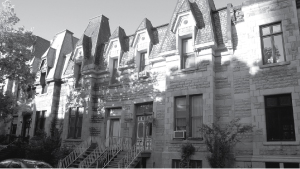 It's springtime in Shaughnessy Village and the residents are out-and-about after a long hibernation. It has a wealth of cultural diversity. What an amazing mixture, a true melting pot, of not only cultures, but people from different social status. On one block alone there are Indians, Germans, Ukrainians, Italians, Haitians and Irish. Anyone thinking of purchasing property in the area would be joining actors, lawyers, architects, authors, a dentist, an opera singer and a playwright.



Par Dan Delmar le 23 avril 2010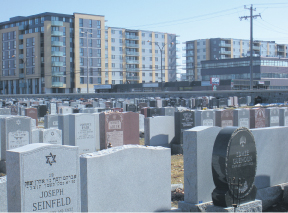 Car dealerships, cheap office space, a cemetery, barren lots and a handful of sub-par apartment buildings; such is the makeup of the neighbourhood becoming known as NJT – Namur Jean-Talon. Within ten years, it is expected to undergo a complete transformation and the worth of the area is expected to increase tenfold. NJT is a project twice as valuable to the city as Griffintown, but without the high profile and ensuing scepticism.




Par P.A. Sévigny le 23 avril 2010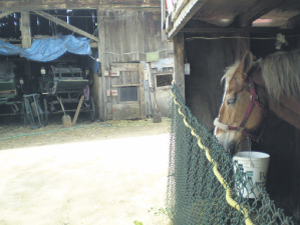 Decades after there will be nothing left of Montreal's Griffintown except for the name and Mary Gallagher's headless ghost, more than a few urban planners will continue to wonder why so little was done with such a magnificent opportunity for truly sustained and modern urban development. "This is such an incredible opportunity to build a real 21st century city," said Montreal urban activist Judith Bauer. "Why can't these people think of empty urban space as something more than just another opportunity to build another pile of condos?"
Par Dan Delmar le 25 mars 2010
Over one decade after American conservatives tried to demonize oral sex in the oval office, public figures are still being unfairly chastised for behaviour that should have remained private; behaviour that likely has no negative impact on their roles as politicians or professional athletes; behaviour that, while not admirable, is completely natural and may understandably result from attaining a certain level of success.
Par Alan Hustak le 25 mars 2010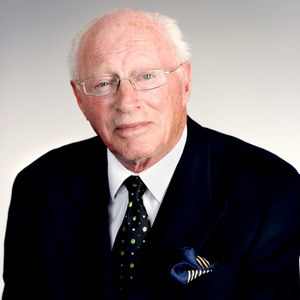 If Philippe Casgrain hadn't gone into law he might have been actor.
Mr. Casgrain, who died Feb . 28 at 82 was one of those cultivated, old-world figures with a sense of panache. A specialist in commercial and environmental law, he often relied on his natural charm to argue a case. "I'm always anxious for the judge to take his seat in the courtroom so I can put on a show for him," he once told a reporter, "You have to be as well prepared as any actor if you are going to be convincing and win any sympathy for your client."



Par Marc Garneau le 11 février 2010
Pendant et après la Seconde Guerre mondiale, C.D. Howe, un homme politique canadien, a présenté un grand projet de société pour transformer le Canada en une puissance industrielle de premier plan dans la seconde moitié du XXe siècle. Anticipant l'avenir, il a commencé à créer les industries nucléaire et aérospatiale du Canada, ainsi que l'infrastructure essentielle nécessaire pour bâtir une économie prospère et dynamique.
Par Jack Locke le 11 février 2010
One day, Bob Morgan was happily working at his baking job when he was assaulted by a co-worker. The story is eerily reminiscent of the butcher who had a mishap while grinding beef to make sausage.\
The butcher was a skilled fellow with many years experience under his belt. As he was grinding the meat he realized he had to add more spices to the mixture. As he reached high atop the shelf, the pepper fell. When he tried to catch the falling container, he accidentally backed up into the meat grinder...
Par David Solway le 11 février 2010
One of the strangest and, at first blush, inexplicable aspects of the current social and political scene, remarked upon by many writers, is the swelling tide of antisemitic sentiment and the orchestrated, international campaign against the very existence of the Jewish state. We see it in the divestment campaigns of the churches, NGOs, and trade unions, in the proliferation of "Israel Apartheid Weeks" on university campuses, in the modern blood libel perpetrated by the Swedish press, and in the ramifying anti-Israel resolutions passed by the United Nations, exemplified most recently by the mendacious Goldstone report. Why should this be so?
Par Pierre Arbour le 7 janvier 2010
A l'occasion du 350e anniversaire de l'arrivée des Sulpiciens en Nouvelle-France, de nombreuses fêtes, cérémonies et célébrations eurent lieu pour commémorer cet évènement ainsi que les réalisations des Messieurs de St Sulpice; ces réalisations ne furent pas des moindres surtout dans le domaine de l'éducation. Un livre vient d'être publié "Les Sulpiciens de Montréal; une histoire de pouvoir et de discrétion 1657-2007, Fides"; curieusement, on n'y fait pas mention d'un épisode marquant de notre histoire ancienne où le Supérieur du Collège de Montréal, Etienne Montgolfier (1712-1791) joua un rôle important quant à la suppression du premier journal au pays.
Par Kevin Woodhouse le 7 janvier 2010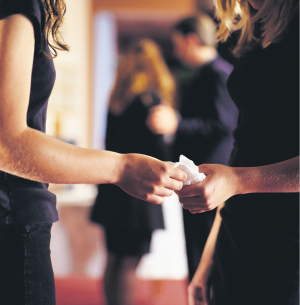 A true benefit of being a journalist is having the opportunity to meet other interesting people and hear their stories. As a writer, it is a great by product to be able to amass information and skills from the good subjects.
This past November, my sisters, brother, father and I became defacto experts in the business of funeral arrangements. Death and taxes are indeed inevitable and eventually for most people, they will outlive their parents.


Par P.A. Sévigny le 3 décembre 2009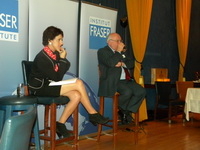 The recent debate on the merits of Canadian multiculturalism between secular firebrand Djemila Benhabib and Montreal civil rights lawyer Julius Grey began to get personal after Benhabib accused the Canadian government of moral and intellectual cowardice. Hosted by the Fraser Institute at Peel Street's Café Ferreira, an erudite crowd full of assorted academics and civil servants were especially eager to hear what Benhabib had to say about the province's ongoing multiculturalism debate. Even as she read off a prepared text, Benhabib continued to insist responsible governments (especially those in the west) must continue to stick to their secular guns.

Par Dan Delmar le 3 décembre 2009
There seems to be only one issue that unites politicians of all colours and creeds. It became painfully obvious how omnipresent this theme was as I had the painstaking task of interviewing dozens of candidates – some competent, some not – vying for city council seats leading up to last month's election. In order to be considered as a credible politician, it appears as though one has to make the supposed plight of children a focal point in a campaign. More specifically, how to protect our little tykes from speeders, drug dealers, pedophiles and a myriad of dangers that lurk around every corner.
Par Stephen Schettini le 4 novembre 2009
When I wanted to meet the Dalai Lama back in 1980, I went to his door in Dharamsala and knocked. "Sure," his servant said. "Tomorrow afternoon okay?" That, of course, was before he became an international superstar.
Par David Solway le 1 octobre 2009
Global warmists, environmentalists and ecological redeemers are a mixed bunch and come in every shape, size and color. There are those, of course, who adopt a sane and responsible attitude toward preserving our natural heritage. One notable instance involves a new class of wealthy philanthropists, called eco-barons, such as the Chilean Sebastian Pinera, the American Douglas Thomas, and the Swiss Ernst Beyeler and Hansjörg Wyss, who have purchased, preserved and reconstructed millions of hectares in Chile, Argentina, the United States and South Africa. They are to be commended, not only because they are materially contributing to the planet's well-being rather than whipping up public hysteria, but because they are not in the business of profiting from the latest environmental scare...
Par Joel Goldenberg le 1 octobre 2009
Individuals should never think there is nothing they can do to help solve society's ills, professor, Nobel Prize laureate and Holocaust survivor Elie Wiesel told an audience of more than 2,200 at Théâtre St. Denis recently...
Par Beryl Wajsman le 2 septembre 2009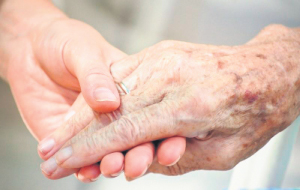 I've often said that the word vacation doesn't exist in my life. I feel privileged to be able to do advocacy and journalism . You get used to not having normal routines. Perhaps I never wanted them in the first place. So you live your life out there – on the edge - available, attackable, accessible. And you get used to pretty much all sorts of tragic stories and appeals. But every now and then there is one that not only ignites a fury that propels you to act, but also floods you with sadness that moves you to reflect.



Par Dan Delmar le 2 septembre 2009
Journalists are often invited to all kinds of launch parties, cinq à septs, premieres; it's one of the perks of the job. Most are fairly unremarkable and formulaic: Wine, women, tapas and, "hey, are you going to mention how revolutionary 'Product A' or 'Politician B' is in your article?" Not likely, no. But thanks for the chicken skewers...
Par Beryl Wajsman le 6 août 2009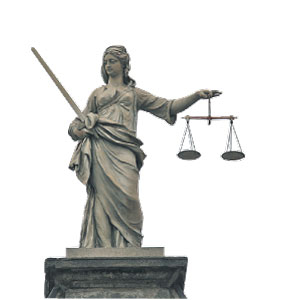 We need to take a step back and think about the use of the term "honour killings". It has been much in the news of late as the horror of the deaths of the Shafia sisters sinks in.
On the one hand, the term gives a perverse cultural frame of reference for an act that can have no justification. On the other , since it is invariably used in reference to Islam, it denigrates a faith. Nothing in Islam justifies murder for the sake of a family's "honour."


Par Joel Ceausu le 6 août 2009
I've walked by the home a thousand times. I've parked in front of it; knelt by its driveway to readjust heavy grocery bags in my hands; stopped my bike to tighten my kids' helmet; and dragged my children on their sleds over the mounds of snow that lay in front of it.
In a neighbourhood that has seen its share of tragedies – albeit mostly of the règlement de comptes and the occasional corpse-stuffed-in-trunk types – this one has shaken the reserve of Canadians beyond the H1P postal code.
Par Dan Delmar le 6 août 2009
I was molested. Seeing these three words in print is a stark reminder of my ordeal, from which I may never fully recover. He caressed my inner thigh, cupped my buttocks in his large, burly hands and gently ran his fingers through my hair. This trauma didn't occur during my childhood; it happened just last week.I had managed to string together five days in late July to vacation in New York City and was making my way through a security checkpoint at Trudeau International Airport when it happened. A U.S. Homeland Security agent pulled me aside and informed me that I had been selected for a "random" search. I was separated from other passengers and, with apologies to actual victims of sexual assault, was fondled by the guard who evidently had mistaken me for a terrorist – or for his lady friend.
Par Robert Presser le 2 juillet 2009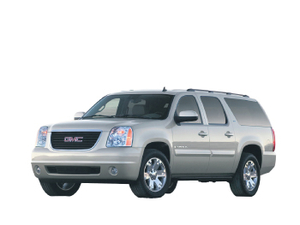 Visitors to Havana marvel at the American automobiles of the 1950's that have survived five decades of revolutionary communist rule to continue to ply its streets. Some are still running due to modified Russian auto parts, while other have had their lives extended by craftsmen who lovingly reproduce each fallen piece of chrome so that the autos appear as pristine as they did on Batista's last day in the Presidential Palace...



Par Mischa Popoff le 2 juillet 2009
There are three basic types of "green" farming. On June 30th, one of them will receive the golden stamp of approval from the federal government. Will this have a positive impact for farmers, consumers and the planet? Sadly, no...
Par Jessica Murphy le 2 juillet 2009
Surrounding Cabaret Café Cleopatre is a sex store and a nightclub, a vacant lot and sagging, boarded-up buildings with decades of grime ground deep into concrete and stone. On cloudy days the corner looks squalid. Sunny days don't suit it.
To get inside, you push through a gaggle of tough-talking strippers on a smoke break and through the music and black lights filtering from their ground floor establishment...
Par P.A. Sévigny le 2 juillet 2009
As the poorest of the city's working poor, Montreal's cab drivers are caught between a rock and a hard place. Once a cab driver gets behind the wheel and puts the key into the ignition, city by-law RCG08-022 will define the next 12 hours of his working life. In section 1 of the city by-law, article #59 defines a working taxi as any vehicle on the road with a dome, a working meter, a working radio and a visible pocket number. As article #59 draws the line between the city's working taxis and everybody else on the road, city cab drivers are warning city authorities there could be serious trouble if police don't stop their discrimination against them and their business. While everybody is supposed to be equal under the law, several city cab drivers say the city's by-law turns them into second class citizens subject to a series of rules and regulations which is ruining their business and their means to make a living...
Par Iro Cyr le 28 mai 2009
It is beyond comprehension to see that Health Canada is calling for a ban on the sale and distribution of electronic cigarettes (e-cigarettes) in this country...
Par Teresa Seminara le 28 mai 2009
As I was walking to school one Monday morning, from Guy-Concordia metro station to the SGW Campus, I could not help but wonder what students' motivations are to be in University and whether the recession plays a decisive factor in their pursuit of earning a higher education. Above all, the thought that lingered in my mind as I passed my fellow Concordians was whether they are in University because of what other people want or expect from them or because they simply consider education an investment in themselves...
Par Alan Hustak le 28 mai 2009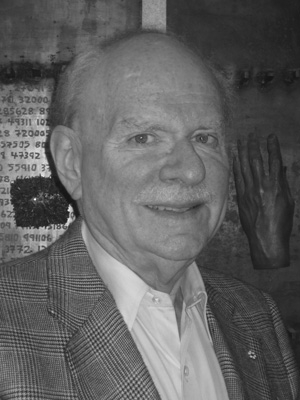 "Life is real, life is earnest, and the grave is not the goal," reads the caption in the 1954 McGill University Yearbook under Arnold Steinberg's graduation photograph. Whatever life's goal, as a commerce student at McGill five decades ago Steinberg never imagined that one day he would become the university's 18th chancellor.
In Jewish culture, 18 is considered a lucky number - representing as it does the numeric value of the word, Chai, which means Life and is also the 18th letter in the Hebrew alphabet. The irony that he will be sworn in as McGill's 18th chancellor in November is not lost on Mr. Steinberg. "On the day of the announcement I hadn't even thought of it, to be perfectly honest," he said in an interview.
Par l'Hon. Irwin Cotler le 28 mai 2009
Tom Flanagan, the former Conservative campaign manager and university professor, went on the offensive last week arguing that anti-discrimination legislation should rightly target only government – but not private individuals' – action. This thesis is as provocative as it is dangerous. Far from demonstrating the uselessness of the law, Mr. Flanagan's comments instead remind us of how vital a role it plays...
Par P.A. Sévigny le 28 mai 2009
As of two weeks ago, it's been fifteen years since Michael Manning heard his daughter Tara's alarm clock go off while he was making an egg sandwich for breakfast. When nobody turned it off, he went to her room to wake her up for school.
"I still remember how the cover was drawn up to her chin," he said as the tears flowed down his face. "I still recall how I thought she was sleeping until I touched her….and when I pulled the cover off, that's when I knew my baby was dead."..
Par Alan Hustak le 6 mai 2009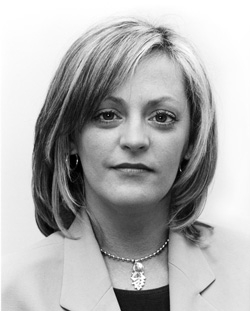 Laurie Normand-Starr, a community volunteer who died recently at her home in Westmount, threw lavish charitable fund-raising dinners where the rich were charged to feed the poor.
Mrs. Normand-Starr spearheaded Taste of the Nation, the annual event which collected more than $2 million for three Montreal charities since the Montreal chapter was founded 16 years ago. The money raised by the event was divided among three charities: Share the Warmth, the Pointe St. Charles community organization, Dans le Rue, and Oxfam-Quebec.




Par Dan Delmar le 6 mai 2009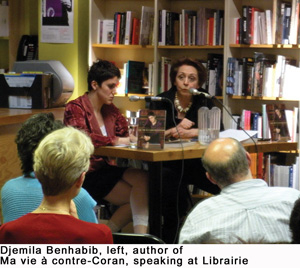 A Syrian national is warning fellow Canadians to stand up for secular values and not make unreasonable accommodations for Islamists.
Djemila Benhabib, author of Ma vie à contre-Coran, spoke to a group of roughly 50 last week at a Côte des Neiges bookstore. Describing herself as an ordinary woman having experienced extraordinary hardships, she told the audience of her family's persecution in Syria and the constant threats that came from religious fanatics that forced them to leave the country in the early 1990s. The title of her book refers to the battle she fought as a child and teenager against Islamist indoctrination in her homeland and the threat it now poses to the West.
Par David Rand le 6 mai 2009
Depuis plusieurs semaines, les médias nous parlent de la vague d'apostasie suscitée par un sentiment généralisé de dégoût face à l'opposition réactionnaire de l'Église catholique à l'avortement et à l'utilisation du condom. Dans sa chronique du dernier numéro du Métropolitain, intitulée « Les apostats de la dernière pluie », Pierre Malouf ne saisit pas la pertinence de ce phénomène, et va même jusqu'à contester la réalité des dommages causés par l'interdiction catholique du condom...
Par P.A. Sévigny le 6 mai 2009
Police officials report street prostitution for both genders has nearly been eliminated and swept off the streets in both the downtown core and the east-end's Hochelaga-Maisonneuve districts.
There's always a market for sex," said one downtown police officer, "…but now it's off the streets and on the web which is fine with us."
Par Louise V. Labrecque le 9 avril 2009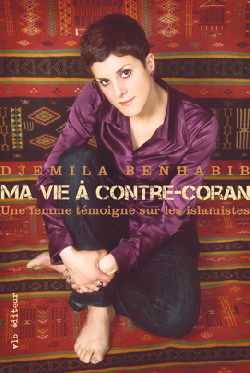 Comme on l'a vu durant les audiences de la commission Bouchard-Taylor, plusieurs bien-pensants considèrent que notre société démocratique devrait se plier à toutes les revendications faites au nom de l'Islam. C'en était trop pour Djemila Benhabib qui, dans l'éclairant ouvrage qu'elle vient de lancer, critique notamment le fait que, dans leur rapport, les commissaires Gérard Bouchard et Charles Taylor ont complètement négligé de faire la distinction entre « musulmans » et « islamistes », ces derniers étant de la graine de fanatiques et ne constituant, de ce fait, qu'une infime minorité parmi les immigrants de religion musulmane.