Économie

Tous les articles

Imprimer
Économie
Économie
Par Robert Presser le 11 mars 2013

No one does an inauguration like the Americans, and it is a marvelous spectacle to watch. What made it even more memorable was the progressive, liberal bent to his inaugural address that included a broad range of initiatives from gun control to gay marriage to the preservation of Medicare and Medicaid. Whether you agree with that agenda or not, the fight with the Republican-controlled House of Representatives on all of these issues, perhaps concurrently, will make for a hyperactive 2013 agenda and keep the political class fully engaged. What is not so clear is how Obama intends to deal with legacy issues from his first term on which he was barely engaged at worst (like the budget debate) or leading from behind (Libya, Syria, Iran, North Korea, Pakistan, you get the picture).
Par Marc Garneau le 28 février 2013

Le Canada a besoin d'être bien positionné pour l'avenir. Et en ce moment ce n'est pas le cas.
Le Canada c'est sorti de la pire crise économique, entre autre, grâce à l'abondance de ses ressources naturelles. Mais une trop grande dépendance vis-à-vis celles-ci pourrait s'avérer dangereux puisque notre économique dépendrait alors de la fluctuation des marchés. Nous avons besoin d'une économie diversifiée et compétitive dans plusieurs secteurs différents. Dans le secteur manufacturier, dans les secteurs de l'économie du savoir aussi bien que dans le développement des ressources naturelles.

Par Robert Presser le 9 décembre 2012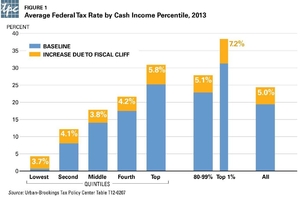 The concept of MAD (Mutually Assured Destruction) was a key element of deterrence that kept the peace during the Cold War, while the nuclear powers fought proxy wars around the globe but avoided direct confrontation. The FC was born in a similar fashion in that it represented such a vicious cocktail of spending cuts and tax increases as to be unimaginable in actual application. Conceived in the summer of 2011 as part of the agreement to raise the US debt ceiling, it was supposed to force the Republican and Democratic leadership back to the negotiating table before January 1, 2013 to strike a grand bargain on fiscal reform.
Par Beryl Wajsman le 19 octobre 2012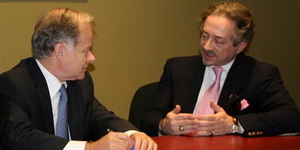 When we take on advocacy cases and causes they usually center on an individual. An individual who has suffered a prejudice that is demonstrative of a broader systemic problem whether in a government department or within a major corporation. Individual cases that have within them issues illustrative of universal applicability. But sometimes it can't be done that way. Fear and impotence stand in the way.
Fear of retribution, and impotence in the face of a maze of ever-changing rules and regulations that baffle even experts. That is the way it is for most citizens who feel victimized by Revenue Quebec and have no idea what to do about it. Many call us.
Par Robert Presser le 19 octobre 2012

In the aftermath of the Quebec election, taxpayers wait with clenched teeth for a coherent taxation strategy to make up for the lost revenue from the cancellation of the tuition hikes, the abolition of the health care tax for some (with an increase for others) and the cost of the PQ's election promises.


Par Steven Lightfoot le 25 juillet 2012
Economic theory typically assumes that, given the right incentives, technological advancement—innovation—is limitless. As economists Steven D. Levitt and Stephen J. Dubner confirm, "The typical economist believes the world has not yet invented a problem that he cannot fix if given a free hand to design the proper incentive scheme." (Freakonomics, 2005). Practicing engineers have a more nuanced view. They will acknowledge that technological advancement can sometimes be aided by legislative or economic levers, but they also recognize that hard technical limitations sometimes exist. These limitations can be related to physical laws, or they can be practical in nature.
Par Robert Presser le 18 juillet 2012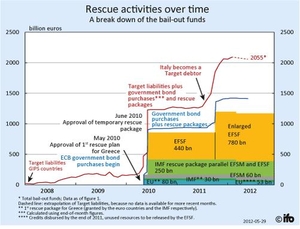 Partygoers are familiar with the ritual at the end of a festive evening – the band announces the last song, those still up for a dance take to the floor, other revellers observe, have a last drink or finish up their conversations. When the music's over, the band thanks everyone for coming out, the lights go up and then the staffers encourage everyone to head to the door. At least this is how it is supposed to be.
This is not the case if the party is being thrown by the debt-laden developed economies of the world, and especially those within the European Economic Community who are members of the Eurozone.
Par Robert Presser le 18 mai 2012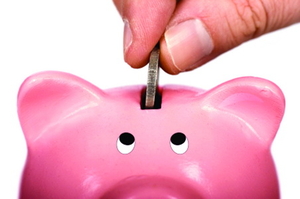 So far, Canadians are an easy lot to distract. The big budget lead item was the gradual increase in the age of eligibility for Old Age Security (OAS) and the Guaranteed Income Supplement (GIS) from 65 to 67 by 2023. The provinces accused the federal government of downloading since their governments will step in to support those seniors who cannot afford to lose the extra two years of federal payments. Ageing baby-boomers were upset by the change, since most had taken retirement support at 65 as an unchangeable right regardless of the fiscal ability of the government to support it.

Par Robert Frank le 18 mai 2012

Businesses fail all the time. It's called creative destruction, and it's one of the things that North America responds to exceedingly well. That makes our economy more dynamic than Europe, where bankruptcy is still thought of as a moral failure, the way that adultery is thought of here.
In contrast, North American insolvency is usually a stigma-free way to liberate capital. It lets those who have gone bankrupt quickly pick up the pieces and move on.
Par Robert Elman le 18 mai 2012
It has been two years and a snit, since I wrote about Greece, and the rest of the PIIGS.
Well it's difficult to leave well enough alone.
Question: How can a five foot 7 inch Greek exit from a six ft deep hole that is built on quicksand? Answer: You can't.
This hole with quicksand is the Greek living under the austerity rules of the ECB
Par Alex Himelfarb le 12 mars 2012
Austerity, we have been told repeatedly by pundits and political leaders, is the defining issue in these uncertain times, the solution to our economic challenges.
We have been given fair warning that the next federal budget will be first about cuts – cuts to government even as we continue to cut taxes. We can expect the same from most provincial budgets.
This, we are told, is what must be done. Austerity is not simply the best way, the argument goes, but the only way, and not just for us but for our friends and allies. Canada has become the champion of austerity.
Par Robert Presser le 12 mars 2012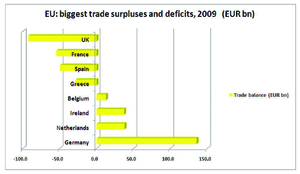 Decades ago, Konrad Adenauer spoke of Germany's postwar place in Europe when he said, "A European Germany, not a German Europe." Since Adenauer uttered those words, Germany, together with France have been at the core of all the great initiatives to create greater European integration and cooperation – the formation of the EU, the opening up to former Eastern Bloc nations, and the adoption of the Euro. Now that the EU is in crisis over debt, deficits and currency devaluation, Germany has chosen to assert greater leadership in its own interests, effectively vetoing repeated calls to have theEuropean Central Bank act as a bank of last resort and buy up Greek, Italian and Spanish debt (as a start).
Par Robert Presser le 16 décembre 2011
The following conversation was overheard at the weekly emergency meeting of the European First Ministers prior to the G20 meeting in Cannes. German Chancellor Angela Merkel and French President Nicolas Sarkozy were reviewing the final communiqué before meeting the press. Sarkozy (NS) and Merkel (AM) are grappling with the challenge of coming up with a solution to the Euro debt crisis once and for all, since previous proposals failed to calm international markets...
Par Robert Presser le 16 décembre 2011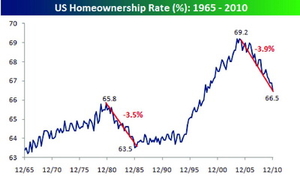 As the Occupy movement clashes with municipal governments across North America and protests continue against austerity in Europe, governments, the broader public and the media continue to debate as to what these protesters really want. The Occupiers and European protestors decry the "inequality" and "injustice" of the current western economic model that has bred "excesses" thatfavoured the top one percent of taxpayers. However, most of the other 99% have not embraced the movement-why not? Perhaps an investigation of these terms will help us figure out why.
Par Robert Presser le 26 octobre 2011
Looking back on the economic aftermath of the terrorist attacks on the World Trade Center is a difficult process because so much of it involves speculation as to what might have been. How would the US have spent, or better yet, not spent, the one to two trillion dollars required to fund the wars in Afghanistan and Iraq? How much growth has been denied to the developing world because of curtailed investment out of the fear of continued attacks on first world assets abroad? What opportunities have been missed because of travel avoidance in our personal and professional lives? All of these hypothetical and theoretical alternative economic scenarios are challenging to quantify but are worth considering if we are to chart an economic course through what looks to become a decades-long war against international terrorism.
Par Robert Presser le 26 août 2011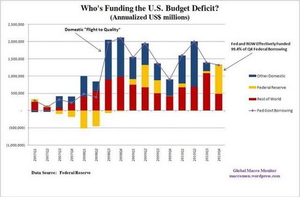 As I write this article I cannot say with any degree of optimism that any of these struggles will produce a positive outcome. The unprecedented, multi-dimensional (military, social and economic) tumult we are currently experiencing is unprecedented in modern history outside of a major world war. Our collective ability to muddle through thus far is testament to the efficacy of modern international cooperation among developed and developing nations. Those who believe that our institutions like the United Nations, the International Monetary Fund, the World Bank, the European Bank, the G20 and others are compromised and ineffectual should pause and consider what would have happened since 2008 had these institutions not provided a forum for discussion and coordinated response.
Par Robert Presser le 10 juin 2011
Stephen Harper already led the longest-serving minority government in Canadian history before his majority win on May 2nd. After five years of centrist economic management as a necessity for passing budgets as a minority government, Harper now has an opportunity to put his and the Conservative Party's stamp on the Canadian economy for the coming decade. The question now becomes whether the government will continue to pursue centrist, incremental policies or if it will embrace several big, bold, transformational ideas to leave a lasting effect on the Canadian economy.
Par P.A. Sévigny le 21 avril 2011
Following a recent lunch and lecture in Montreal's well-appointed Omni Hotel, city business people were lining up to meet Patrick Moore who was one of the founding members of the Greenpeace organization and is now one of its more notable critics.
"We did a lot of good things over the early years," said Moore, "…but after 15 years, there came a point where we had to part ways over obvious scientific issues."
Par Robert Presser le 16 février 2011
Statistics often mask a reality that is more complex than the numbers. The US has been in recovery for over a year, yet most Americans will tell you that it feels as if it has not even started. In Canada, our recession was the mildest of all the industrialized nations yet our mindset is still influenced by the slow recovery of our southern neighbour. Economists in both countries have said that employment growth is the key to sustaining the recovery; consumer confidence and, eventually, consumer spending must be strengthened via income growth overall.
Par Robert Presser le 27 décembre 2010
Two important international meetings took place in November – the G20 met in Seoul and NATO met in Lisbon. While one is an international economic forum and the other is a military alliance originally conceived to prevent Soviet agression, their outcomes are linked by a lack of vigour and funding. The flaccid direction from both of these summits does not bode well for the near future of economic cooperation nor for a coordinated response to serious threats from Iran, the Taliban/Al Qaida and North Korea.
Par Arthur-Paul Strigini le 27 décembre 2010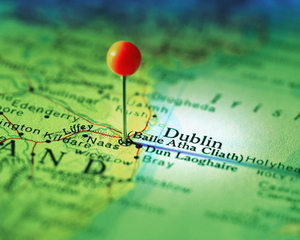 How will the Irish economy recover from the debt crisis? Will the bailout plan work? And will the Irish economy bounce back quickly? How will the Irish people be affected by this situation? These are some of the questions one can ask after the events of the last few weeks.




Par Robert Presser le 4 novembre 2010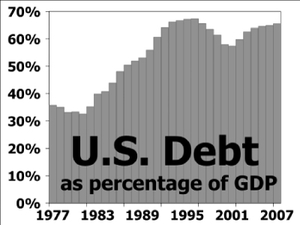 A US president comes to power promising a change in foreign policy after the previous administration is discredited by overseas wars and tensions among its allies. A recent world financial crisis, coupled with increased spending on social programs has strained government spending. Upon entering office, the new president increases US military iniiatives in the hope of bringing a swift end to the fighting. Almost two years into his mandate, the mid-term elections loom and the president is facing important losses in both the House and Senate, threatening his administration's ability to pursue its agenda. A presidency that began with so much promise has delivered little success abroad and at home, and fears the results coming in November.
Par Robert Presser le 9 septembre 2010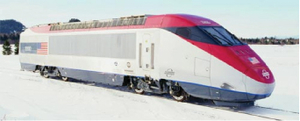 There are two figures readers need to keep in mind as they contemplate the possibility of boarding a 250 km/h train between Montreal and Toronto: 511 and 19. The 511 is the number of kilometers of High Speed Rail (HSR) that Brazil plans to build to link its largest cities, Sao Paulo and Rio de Janeiro via Campinas. The 19 is the number of billions of US dollars this project is likely to cost. The Brazilians deserve a great deal of credit for not hiding the truth from their population as to the cost and complexity of the project. Creating HSR in Brazil is essential to relieving pressure from Brazil's overcrowded airports and its decaying roads, which are overwhelmed by crowded buses that fight with the truck traffic between the two massive population hubs.
Par Steven Lightfoot le 9 septembre 2010
Robert Goddard was a dreamer and inventor. Born in Massachusetts in 1882, he was a sickly child, and fell behind his fellow students. But he had an insatiable curiosity about the physical world and was a voracious reader. He managed to become valedictorian of his high school class, stating in his address, "It has often proved true that the dream of yesterday is the hope of today, and the reality of tomorrow."
Par Robert Presser le 22 juillet 2010
Dear G20 leaders,
First of all, congratulations are in order for emerging with anything resembling a commitment to fiscal restraint at all, given the differing economic environments you are all facing. The message was simple and direct: cut deficits in half by 2013 and stabilize debt to GDP ratios by 2016. Boy, are you lucky that the majority of populist journalists ran to file the story before they read the fine print, because otherwise the solidarity you displayed in the group photo would look more like Swiss cheese. Japan gets an exemption from the debt level targets because they are still fighting deflation leftover from the last recession, and the US federal government is busy spending more, not less, to compensate for state budgets that are being slashed to the bone.
Par Prof. Thomas Velk le 10 juin 2010
The fundamental notion that lay at the heart of the economic Quiet Revolution in Quebec was that central state planning, management and control would pay off in effective delivery of vital services at affordable prices to privileged and vulnerable alike and give society an appropriate return as well. This actually succeeded, in large part, in two and possibly three sectors that are keys to Quebec's future: hydro power, finance and (to a lesser degree) education. We followed, somewhat, the model of America's Alexander Hamilton, who, knowing full well the benefits of free trade and private markets, nonetheless advocated a protective tariff for domestic industry, a home-grown big banking system and strong guarantees for full payment of public debt.
Par Prof. Thomas Velk le 10 juin 2010
On June 19th China's central bank, called The People's Bank of China, announced that it will "increase the renminbi's "exchange-rate flexibility", meaning that the U.S. dollar cost of buying Chinese money (also termed "Yuan") might go up. And so everything that the West buys from China, ranging from computer parts, TVs, heavy machinery and plastic toys to edamame (the Chinese supplied "Japanese" soy beans you eat in Asian restaurants) and London Cabs (the firm is owned by China's Geeley company) may cost a bit more.
Par Robert Presser le 10 juin 2010
Visiting Shanghai in 2010 is the ultimate experience in Modern urban infrastructure. At the nearly-new international airport, you can take a MagLev (magnetic levitation) train that whisks you into Pudong at a top speed of 430 km/h. You then transfer to a modern subway system with 400 kilometers of track, 200 of which opened within the last year. Or, if you prefer, you can grab a cheap, new taxi from Pudong and travel into Shanghai across modern six-lane expressways and impressive new bridges that cross the river, one every few kilometers. This is the kind of town that big money, government money, buys for its citizenry when the state is wealthy and wants to show off to the world for the 2010 Shanghai Expo, the world's fair now underway.
Par Robert Presser le 23 avril 2010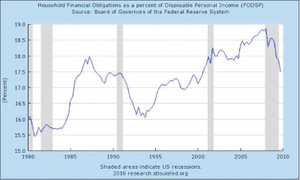 After a year and a half of misery, things are looking up for the Canadian and U.S. economies. The stock markets are up over 70 per cent from their lows of March 2009, both economies put out five per cent annualized growth rates in the last quarter of 2009, and consumer spending is on a tear. In Canada, consumer spending rose at a four per cent annualized rate in Q4 2009 and in the U.S., spending was up 1.6 per cent month to month in March, including a whopping one per cent due to sales of autos and parts alone. Economists and governments are now debating the sustainability of such encouraging results as they plan monetary and fiscal policy for the year to come.

Par Robert Elman le 23 avril 2010
Angela Merkel, Chancellor of Germany is being confronted with some very difficult choices. Does she participate in an active bailout of Greece and incur the wrath of the German electorate or does she commit German funds, and possibly save the EU from collapse. For a collapse of the EU means the disappearance of the once mighty Euro.
Par Robert Presser le 25 mars 2010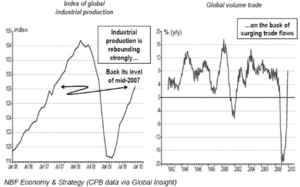 The game changing 1995 federal budget slashed transfers to the provinces and set in place five years of spending restraint. The resulting limited growth in federal government spending, coupled with falling interest rates that reduced the interest burden on Canada's existing debt, allowed the federal government to move into surplus before the millennium and post a decade of surpluses which ended in 2009. The great shame of this period of fiscal nirvana is that it could have been even better for the Canadian taxpayer. The Liberals consistently under-estimated their surpluses and even after an orgy of last-minute spending in the final quarter of every fiscal year up until their defeat in 2006, they still exceeded their surplus predictions.
Par Robert Elman le 25 mars 2010
The "Canary in the coal mine," is Greece, but is there an " Elephant in the room?" Greece, like most of the PIIGS (Portugal, Italy, Ireland, Greece and Spain) has spent in a profligate manner, and has been less than humble in its demeanour. As you will later read , Greece's dealing with her partners have been brought into serious question.
Greece became a member of the EU in 1993 with the signing of the Maastricht Treaty. There were very clear stipulations regarding Debt to GDP, Capital accounts, deficit to GDP and so on.
Par Robert Presser le 11 février 2010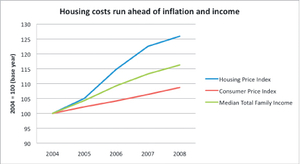 Canadians can rarely feel smug when comparing themselves to their US neighbors, but when it comes to our banking sector our airs of superiority are justified. While the Obama administration contemplates an overhaul of financial industry regulation and punitive taxation of banking executives' bonuses, Prime Minister Harper announced in Davos that Canada has no intention of "micro-managing" Canada's banks.




Par Robert Presser le 7 janvier 2010
Plutôt que d'analyser tous les détails de l'accord, l'objectif de cet article sera d'adopter une perspective à plus long terme fondée sur l'hypothèse que l'accord non-contraignant conclu à Copenhague doit être transformé en un accord contraignant et vérifiable pour la réduction des émissions à long terme. L'entente conclue entre les États-Unis, la Chine, l'Inde, le Brésil et l'Afrique du Sud contient des engagements pour que la réduction des émissions limite le réchauffement climatique à un maximum de 2 degrés Celsius, mais que veut dire cela en termes de vraies cibles ?


Par Robert Presser le 3 décembre 2009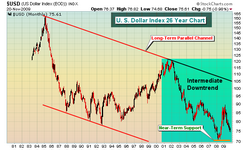 This year has been a seesaw for the Canadian Dollar. Plunging to the 80 cent USD range during the onset of financial crisis of 2008 and retesting those lows in March of this year, our currency has recovered to trade in a relatively tight range of 92 to 97 cents US over the past two months. The recovery in our dollar has paralleled the recovery in stock markets and commodities, especially oil. Sadly, Canadians don't look at the broader currency picture – while our Loonie is stronger against the US greenback, the USD continues to fall to ever deeper lows against a broader index of international currencies. The US is pursuing a weak dollar policy despite public statements to the contrary and Canada is along for the ride.