Robert Frank

Tous les articles

Imprimer
Auteurs > Robert Frank
Robert Frank
Par Robert Frank le 23 mars 2015

Rural/urban imbalance continues as Montreal stands to lose seat and Laval will not gain.
Although the Liberal government has embarked on an ambitious effort to fix the provinces finances, Quebec City has not yet moved to address the province's democratic deficit.
According to the Quebec Electoral Commission, Montreal stands to lose a seat in the National Assembly and fast-growing Laval won't gain any.
That's because Quebec crams two-thirds more citizens into its urban ridings than the ones in the hinterland. Last week, the Quebec Electoral Commission said in a statement that urban ridings can contain 60,484 voters, while rural ridings need just 36,290 eligible souls to get the same representation in the provincial legislature.
Par Robert Frank le 13 novembre 2014

For the generation that has grown to adulthood in the 25 years since the Berlin Wall fell, it must be hard to fathom how profoundly the world changed on Nov. 9, 1989.
We stared in wonderment at the television images of young Berliners from both East and West standing and singing arm-in-arm atop the divide that had defined the world we had grown up in.
"Wir sind das Volk," read their banners. We are the people.
It was completely unexpected.
Until that day, many Western political pundits told us that the authoritarian Soviet Union would be around for another century. They asserted that we ought to find a way to accommodate the now defunct superpower. Unilateral disarmament by the West was mooted as a panacea.
Par Robert Frank le 18 mai 2012

Businesses fail all the time. It's called creative destruction, and it's one of the things that North America responds to exceedingly well. That makes our economy more dynamic than Europe, where bankruptcy is still thought of as a moral failure, the way that adultery is thought of here.
In contrast, North American insolvency is usually a stigma-free way to liberate capital. It lets those who have gone bankrupt quickly pick up the pieces and move on.
Par Robert Frank le 12 mars 2012
Judie Benjamin hopes that her late father Milton Cohen's newfound fame as a Canadian war bard will help her to find sisters whom she has never met.
The St. Laurent resident said that she was so unnerved when the Globe and Mailunexpectedly published some of her father's poems in November, that she "cried off-and-on for days."
Par Robert Frank le 26 octobre 2011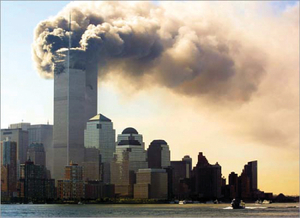 I had been covering terrorism in Canada for The New York Times for the past two years, part of a team around the world working for investigations editor Steve Engelberg. The New York Times was one of the last newspapers to invest heavily in investigative reporting. Its explanatory reporting on terrorism would eventually earn it another Pulitzer. The newspaper had already been building a file on would-be Algerian terrorists for a year before Ahmed Ressam tried to enter the United States with explosives to blow up Los Angeles airport in 1999. In the wake of Ressam's bumbled bombing, no other news outlet in the world could match the depth of our coverage.

I wasn't one of the millions whose first reaction was to ask "why?" I already knew the answer.