Kevin Budning

Tous les articles

Imprimer
Auteurs > Kevin Budning
Kevin Budning
Par Kevin Budning le 9 juillet 2017

If there has ever been a time to question the integrity and moral compass of Justin Trudeau and the Liberal government, the time is now. A few days ago, news broke that Omar Khadr had reached a settlement agreement with the Canadian government that entails a formal apology and a $10.5 million payout. Apology and payout for what you may ask?
Well, Khadr - who at age 15 decided to move to Afghanistan to live with his father, a high-ranking Al-Qaeda member - believes he should be compensated for 'wrongful imprisonment' at Guantanamo Bay. In 2010, after allegedly being tortured, Khadr pleaded guilty to throwing a grenade that killed U.S. Special Forces medic, Christopher Speer, and for blinding another soldier, Layne Morris. It was this act that landed him in the notorious prison.
Par Kevin Budning le 18 mars 2017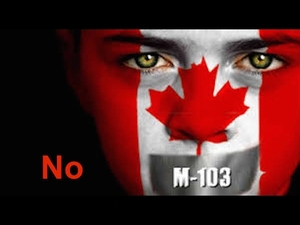 Ottawa - In February, Liberal MP Iqra Khalid introduced Private Member's Motion M-103, which calls for the end of systematic racism and racial discrimination. The motion, which condemnsIslamophobia, while simultaneously omitting hatred towards all other religions, is inherently flawed. Here is why.
To be clear, the Conservative Party remains fully opposed to all forms of hate speech, racial discrimination, religious intolerance and bigotry. It is for those exact reasons the previous conservative government created the Office of Religious Freedom within the Department of Foreign Affairs. This office was tasked with protecting freedom of religion and belief internationally, as well as to promote Canadian values of tolerance and pluralism. However, in complete juxtaposition of this motion, the Liberal Government decided to shut the office down.
Par Kevin Budning le 4 avril 2016

Usually I would say sit back, relax, and enjoy this piece. But instead, I must urge you to sit forward, tense up, and worry about the blatant hypocrisy, anti-Semitism, and double standards the United Nations has now placed on the state of Israel.
On March 24, 2016, the U.N. Commission on the Status of Women (CSW) concluded its annual meeting by labelling Israel as the worst violator of women's rights in the entire world. Despite pronouncing themselves as an intergovernmental organization that is "instrumental in promoting women's rights, documenting the reality of women's lives throughout the world, and shaping global standards on gender equality and the empowerment of women," one clearly should not judge an IO based on its mission statement.