Kate McGarrigle was a free spirit who, with her much more restrained sister, Anna, enchanted us with their unornamented, honey-voiced duets in both official languges. Kate was the taller of the two, the slightly off kilter one, tart and earthy, the one who took charge on stage assuming everyone in the audience was a member of the family.
Cancer was the only thing that could break up the duo. Kate succumbed to clear cell sarcoma on Jan. 18. Her two hour funeral in Notre Dame Basilica had, as her son, Rufus pointed out, "a show business angle," to it. The historic church was filled with celebrities, including Emmy Lou Harris, Luc Plamandon, Stuart McLean, Monique Mercure, Michel Rivard , Melissa auf der Maur and Connie Kaldor. It was, as Kaldor wrote, "poignant, musical, filled with incense, tradition, and music from every age, old friends and famous friends, and a genuine sense that there was a community of people who cherished her."
Catherine Frances McGarrigle was born in Montreal Feb. 6, 1946. She would have been 64 this month. Her father, Frank, was an outgoing Irishman who played piano and guitar, and wanted his three daughters to sing together. Her mother, Gaby was a French-Canadian who worked as a translator at a burlesque house. The girls grew up in St. Sauver des Monts in the Laurentians. Shy about speaking French, the sisters substituted singing for speech. "We sang louder and better than the other kids," she told one interviewer, "Our harmonies are straight parallel harmonies, they tend to be like two melodies sung together."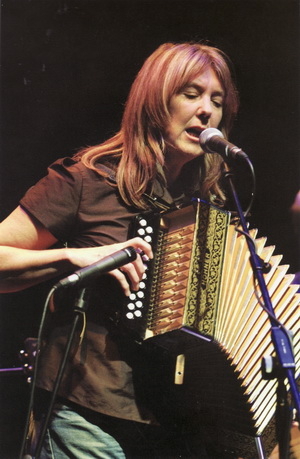 Kate was an unusually talented child, tough, tender and vulnerable. One Christmas, when she received a wristwatch instead of the mandolin that she had asked for, she threw a tantrum and threw the watch across the room. When her grandfather couldn't find a mandolin, he opted for a guitar instead. As Anna told the story, "Mother said, 'make that two, I don't want Anna making a scene.' Our father, silent up until this point, asked what was wrong with the fine old 1910 Gibson that was hanging on the wall, and mother replied, 'it was old and broken – Kate hit Anna over the head with it."
Kate made her singing debut at a talent show in the Laurentians in 1959. The family moved to Montreal where, in 1963, Kate and Anna joined a folk group, The Mountain City Four, singing in coffee houses with Jack Nissenson and Peter Weldon. Kate studied math and engineering at McGill, and in 1970 obtained her Bachelor of Science degree. S he then left for a vagabond life in the United States where she met Loudon Wainwright III whom she married. They had a son Rufus, ('That special one… that son of a gun,) and a daughter, Martha. After Kate's marriage to Wainwright ended, Anna wrote a song for her, Kitty Come Home, inviting her sister to "Pack up all your children and come home to our love and concern." As her daughter Martha recalled at the funeral, "She did come home and into herself with more power and ambition than ever before. " Les McGarrigles took to the road in 1974 and never looked back. As the London Observer Wrote, "There never were such sisters,… Their homespun music was a law unto itself."
They recorded 10 albums, and their songbook included Heart Like a Wheel, Talk to me of Mendacino, and the Black Fly Song; their most ambitious project brought the McGarrigle clan together, spouses and ex spouses, collaborators and friends, and won a Juno in 1998.
Kate and Anna received the Order of Canada, the only siblings to do so, and in 2004 were given the the Governor General's Performing Arts Award in 2004. Kate last appeared on stage at London's Royal Albert Hall in December. The last song she wrote, Proserpina, was sung at her funeral.
"If your name is Kate, you ride a storm, torch the place, and take no prisoners," Rufus said in his eulogy, speaking of his mother. "I will miss her ability to reduce any situation to a broth of truth and then fearlessly serve it. Once, at the foot of Masada, after a long and very patronizing lecture on the holy significance of its ancient mass suicide, my mom said, very loudly, 'sounds like the Jonestown Massacre.' Behind my mother's flashing eyes and flashing toungue was one of the purest, most absolute forms of kindness the world has ever known – not that she was out to save the world – but she was truly kind."
Always the one to have the last word, Kate summed up her career shortly before she died this way. "It hasn't been bad in the terms of the music we've done what we wanted. I like the records we've made. I think we could have done some things a littler sharper, a bit more realistic… neither one of us was dying to strut onstage and be somebody, and I don't think we ever were. We like to play music, and it's fun to be loved and have people applaud you."
The applause continues.