Tous les articles

Imprimer
Tous les articles
Triés par date de parution
Par Robert Presser le 31 août 2014

Canadian consumer debt remains a concern to policymakers in government and at the BofC, and our real estate prices enjoy high single digit price increases year over year, which would not be possible without the generous variable rate mortgages the banks continue to hand out. Should you be worried or care about mounting debts in Canada? The answer is yes, since eventually either interest rates will rise to levels that the debtors cannot afford, inflation will re-ignite to destroy the value of your savings, or perhaps both, last seen in the late 1970s.


Par Jordan Turner le 29 août 2014

With universities worldwide about to begin the new semester we are about to see a surge, as never seen before, for the BDS (Boycott, Divest and Sanction) anti-Israel movement on university campuses. The rhetoric, protests, demonstrations and intimidation of Jews, and of those whom believe in Israel's right to exist, will be rampant. Just this past week in Canada the Ontario branch of the Canadian Federation of Students representing over 300, 000 university students have unanimously passed a motion to boycott Israel. This was preceded by Ryerson University's student union voting last April to boycott Israel. These boycotts are only the start of what will be a well-organized push to delegitimize Israel and its supporters.
Par David T. Jones le 20 août 2014

Washington DC…U.S. foreign policy is (Select one of more of the following: adrift; unfocused; contradictory; confused; disheartening; disconcerting; wrong-headed).
In a concerted issue to be anti-Bush, President Obama and his Administration have spent almost six years attempting to create a working, understandable, coherent foreign policy. In so doing, they have:
-- Announced "reset" of policy toward Russia, without really saying what was wrong with the previous policy other than Dubya Bush pursued it. And then they have found themselves confronting a bear whose aggression annexed Crimea and appears intent on destabilizing the rest of Ukraine;
Par Joel Ceausu le 20 août 2014

If you are an average Canadian family, you need not worry anymore about government picking your pocket: you now need to be concerned about your pockets.
"If you asked people to name their household's biggest expense, many would likely say housing," says Charles Lammam, co-author of the Fraser Institute's Canadian Consumer Tax Index. "In reality the average Canadian family spends more on taxes than all basic necessities, including housing."The study found that the average Canadian family earned $77,381 and paid almost 42 percent – $32,369 – in total taxes, compared to 36.1 percent for food, shelter and clothing combined.

Par Beryl Wajsman le 13 août 2014

If he couldn't make it, who could? If he couldn't conquer the demons, how are we to cope? As much as his art touched the millions that loved him, these questions also explain why Robin Williams' suicide touches us all so poignantly.
Williams' battles with depression and substance abuse are well-known. But one does not have to be clinically depressed to empathize with the everyday demons so magnified in illness that Robin succumbed to. We all have them, and constantly battle them.


Par Father John Walsh le 10 août 2014

Do clothes make the woman or the man? There are shocking and staggering fashion industry statistics. There are over 7 billion people on this planet. If you count one number a second without stopping until you reach a billion, you'd be counting for 31 years, 259 days, 1 hours, 46minutes, and 40 seconds. If each person owned only one pair of pants, one shirt, and one jacket, that would be 21 billion articles of clothing. If you were to count each of those, one per second, it would take nearly 672 years. We spend more than a few dollars to keep up our appearance.

Par Amb. Freddy Eytan le 30 juillet 2014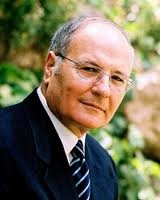 Jérusalem, Israël. Les images en provenance de Gaza sont horribles et très dures à voir. Comment être indifférent à ce gigantesque enchevêtrement, à ce chantier de ruines humaines, au désastre, et à la tragédie des familles palestiniennes. Toutes les guerres sont terribles et sales et nous déplorons une fois encore les victimes et les dégâts. Cependant, les chancelleries et les médias doivent dire toute la vérité et reconnaître que la faute incombe essentiellement au Hamas qui a provoqué cette guerre.Les chefs du Hamas ont cru transformer Tel-Aviv et les villes israéliennes en champ de bataille et en ruine par un lancement massif de roquettes et de missiles, et par des méga-attentats terroristes contre des villages et kibboutzim israéliens situés le long de la frontière.
Par Amb. Freddy Eytan le 22 juillet 2014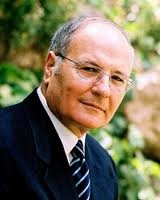 Jérusalem, Israel - La guerre que nous menons ces jours-ci contre le Hamas a été lancée à contre cœur. Elle nous a été imposée. Il faut savoir que les Israéliens ont ras le bol des guerres et souhaitent ardemment vivre en paix et en coexistence avec nos voisins arabes. Nous sacrifions chaque jour nos propres soldats, nos propres enfants, pour défendre notre pays, nos maisons et nos foyers. Les faubourgs de Gaza ne sont pas des banlieues paisibles. Le quartier de Sajajjihé où se déroule des combats acharnés ne se trouve pas à Neuilly ni à Manhattan… C'est un bastion terroriste du Hamas ! C'est delà que partent les tunnels et d'ici sont lancées les roquettes et les missiles sur les villes et villages d'Israël.

Par David T. Jones le 18 juillet 2014

Washington, DC - Canadians are now being treated to the latest episode in the long-running Omar Khadr sob story. An Alberta appeals court has ruled (but the federal government plans to appeal) that Khadr should be transferred from a federal penitentiary to a provincial prison.
The technical argument is that the eight-year sentence imposed on Khadr after he pleaded guilty in U.S. court to five crimes, including murder, was a youth sentence in Canadian terms. Of course, nothing of the like was indicated in the U.S. disposition of the sentence. Indeed, his repatriation to Canada was implicitly dependent on Khadr serving his full sentence under conditions equivalent to those in the United States—not in a county court house jail/motel equivalent with early release. But Canadian disinterest in U.S. juridical practice is legendary.
Par Beryl Wajsman le 14 juillet 2014

Well, now that the only democracy in the Middle East is trying to defend itself, we have the usual calls from some quarters that Israel's response in Gaza is not proportional. Well, the critics may be right.
It is not proportional that Israel gives notice of targeted bombings while Hamas launches bombs without notice. Israel should perhaps adopt that policy.


Par Beryl Wajsman le 7 juillet 2014

On its own, the murders of the three Israeli Jewish teenagers - Eyal Yifrach, Gilad Shaar and Naftali Frenkel - would call for special condemnation . But what makes this even more urgent, is the rush to moral equivalency in so many quarters in the public arena following the heinous killing of Mohammed Abu Khudair, the Palestinian teenager. If this is the last place, and even the only place, where one truth will be stated clearly and candidly then we must do so. These murders are equally repugnant as individual acts. But there is no collective equivalency between the societies from which they arose.

Par Amb. Freddy Eytan le 7 juillet 2014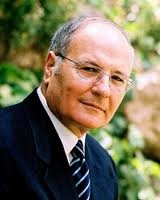 Jerusalem - Le meurtre horrible du jeune palestinien par des vengeurs juifs est injustifiable et impardonnable. Contrairement aux peuples qui nous entourent, nous savons condamner fermement et arrêter les coupables ! Nous sommes aussi capables d'être solidaires d'une famille palestinienne en deuil. La douleur de la mort d'un enfant n'a pas de frontière.
Cet acte insensé a bouleversé toutes les cartes. Il a apporté de l'eau au moulin à nos détracteurs, a fait verser bêtement et sauvagement de l'huile sur le feu, et a réanimé la haine aveugle et raciste dans un contexte déjà explosif.

Par Beryl Wajsman le 30 juin 2014

The Basic Income Canada Network organized a conference over the weekend at McGill advocating for a guaranteed national income plan. The conference showed the practical path to getting it done. We need to, and can, do this.
The broad principles for a Guaranteed Annual Income were first proposed by Daniel Patrick Moynihan, future UN Ambassador and New York Senator, when he served under President Nixon. They came within a few votes in Congress of getting this done in the early 1970s. A GAI would replace other social security programs such as welfare.

Par John Parisella le 27 juin 2014

Like so many in Canada, the U.S., and Western Europe, I was moved by the commemorative events surrounding the Normandy landing that took place 70 years ago on June 6, 1944. It was a moment to remember the ultimate sacrifice of what journalist Tom Brokaw labeled "the Greatest Generation," who struggled in the defense of freedom and the elimination of Nazi barbarism. We owe so much to those who fought and to the few veterans remaining. It was a fitting memorial.
In stark contrast to the events surrounding the Normandy landing, a growing controversy in a prisoner-of-war swap soon became the news of the day.

Par Father John Walsh le 26 juin 2014

All religious traditions are facing the same reality; we are struggling to emerge in a new way from a re-interpretation of our sacred texts. Brian McLaren in his book "Everything must change" states the matter succinctly as "when the world's biggest problems and the teachings of Jesus collide."
Have we experienced enough of the dog- eat-dog-world to know its futility? Will we be content with a callous and cold world? Hope may erupt when all our faith traditions are in compliment with each other and together we refuse to accept conflict and confrontation to resolve whatever differences we may face together.
Par Amb. Freddy Eytan le 26 juin 2014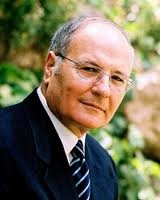 Jerusalem - Les yeux de toute la planète sont braqués sur la Coupe du Monde, sur cette formidable bataille sportive entre des équipes venues de tous les continents au Brésil. Ils viennent dans le pays de la Samba pour danser, jouer, gagner,perdre et puis repartir, chacun vers sa propre destination. Tandis que là bas on s'amuse avec le ballon rond et les pronostics, ici, loin des projecteurs, des milliers de soldats israéliens recherchent trois adolescents innocents pris en otage par des terroristes. A proximité, et sur un autre terrain, d'autres combats font rage provoquant des centaines de milliers de victimes, des millions de réfugiés et des drames quotidiens et terrifiants.

Par Robert Presser le 26 juin 2014

Back in 2003 when the US was busy creating a post-invasion democracy in Iraq, Joe Biden, then a US senator, looked at the prospective constitution and had an alternative idea. He proposed that Iraq be divided into three largely autonomous regions, the Kurds in the north and the Shiites and Sunnis along roughly an east-west axis. Joe was a decent student of the regional history and came to the conclusion that these sects were unlikely to share power for long. Biden said that Iraq required a political solution that simplygave each party "a seat at the table and a piece of the pie," referring specifically to a share of the wealth expected to be created by future oil revenues.
Par Beryl Wajsman le 20 juin 2014

Supreme Court reaffirms our "most comprehensive"of rights Internet privacy and due process protections strengthened.
Friday's unanimous Supreme Court decision in the Spencer case is not only a watershed in privacy rights but also reaffirms that due process is our paramount protection of liberty. The Court ruled that security authorities could not demand of internet service providers the identities and addresses of people unless a warrant was obtained first. It said that warrantless internet searches were "presumptively unreasonable." The Court stated that internet users have a right to,privacy pending a warrant. Yet violations of this basic civil right has been going on for years.
Par Beryl Wajsman le 19 juin 2014

It's as simple as that. On multiple levels.
The Quebec Liquor Board has rejected a pilot project by the City of Montreal to extend bar hours until 6 a.m. It said the pilot project was "likely to disturb public tranquility." The Agency further stated that, "A project such as this merits taking the time to reflect and to document its feasibility in light of similar experiences elsewhere in the world."


Par Father John Walsh le 15 juin 2014

The road to peace in the Middle East has a new roadmap. Pope Francis walked a road less travelled with his two friends from Buenos Aires, Rabbi Abraham Skorka, former rector of the Latin American Rabbinical Seminary, and Sheik Omar Abboud, a former secretary-general of the Islamic Center of Argentina. Francis was telling the world that he had been on the inter-faith road for a long time. What we have learned is that Pope Francis cannot be orchestrated.



Par Beryl Wajsman le 10 juin 2014

It was a start. It is important that Premier Couillard and Finance Minister Leitao took the first steps. No tax increases. Hiring freezes in the civil service. At least some symbolic cuts to state engineering agencies like the OQLF that are now eating up about a fifth of our expenditures. Tax cuts for small businesses. Mr. Leitao called this an interim budget pointing out that there are only six months left in the calendar year. It is generally expected that more progress will come in next March's full budget. Here is what we need to see.

Par Robert Presser le 9 juin 2014

Put aside all the noise generated by the political chattering classes over the figures released in Quebec's budget last Thursday, since this year's figures don't matter. The only message you need to retain is that this is just the beginning – the re-imagining of the role of the state in Quebecker's lives will wait until next year. When we have a total provincial debt approaching $200 billion, having the deficit for 2013-14 come in $600 million higher than previously estimated is not that important since no one believed the figures that the former PQ government had tabled in any case, both for their first budget and the one that died when they were defeated.

Par Sid Birns le 3 juin 2014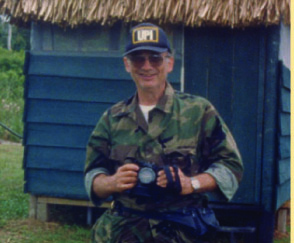 The port of embarkation in the south of England was wet and mudddy. No matter where you looked, all you could see were soldiers going in and out of tents surrounded by all kinds of equipment that would be used once we landed in Normandy.
The invasion force was in front of us having landed on June 6th, 1944, D-Day. The invasion of Fortress Europe was on and we were waiting our turn to board the landing craft.

Par P.A. Sévigny le 3 juin 2014

Late last week, while on his way to an afternoon medical appointment, 87 year-old Sam Ferstman was given two tickets totalling $494 because he failed to see the pedestrian crosswalk on Ste. Catherine near the Stanley Street intersection.
"I could see that the light had changed so I (along with two or three other seniors) tried to move a little faster but just as I got to the edge of the sidewalk, this policeman grabbed me by the arm and pulled me aside ," said Ferstman. "He was very rough and very rude and after he called me an old man (for the first time), he told me that this was going to cost me a lot of money."
Par Beryl Wajsman le 3 juin 2014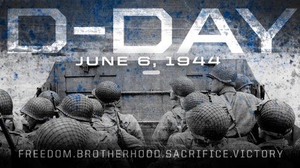 Friday we will remember. We should remember every day. And everyday act with the character and valor of those heroes who stormed the beaches of Normandy.
Friday, June 6th, will be the seventieth anniversary of D-Day. We commemorate the unparalleled heroism of human beings facing inhuman elements to begin the destruction of the most devastating evil in human history and the vanquishing of civilization's most obscene enemy. But the remembrance must also be personal.
Par Amb. Freddy Eytan le 3 juin 2014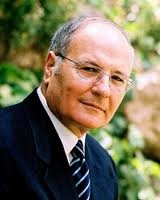 Après l'assassinat à Paris du jeune Ilan Halimi en 2006, après la tuerie de Toulouse en 2012, voilà un nouvel attentat monstrueux au Musée Juif de Bruxelles. La haine antisémite, la bête immonde relève la tête et assassine lâchement des Juifs au cœur de l'Europe ! Ce dernier acte de violence se déroule au moment même où des millions d'Européens de 28 pays sont partis aux urnes pour élire un nouveau Parlement plus xénophobe, et le même jour où le Pape a foulé la Terre Sainte et a prononcé la Bonne Parole en souhaitant un dialogue franc et sincère entre les trois religions monothéistes.


Par Beryl Wajsman le 26 mai 2014

Eighty per cent of our new jobs are created by small business.
Yet it is small business-people who have the most trouble getting credit; the most put upon by government compliance and revenue agents and the most abused by landlords. Most have poured everything they have into their businesses.
They like the independence of being their own bosses.
But there is little money available for big law to protect them from big power. But they are our neighbours. They are the bedrock of our communities.
And it's time we awoke to that fact and band together to protect them and each other.

Par Beryl Wajsman le 26 mai 2014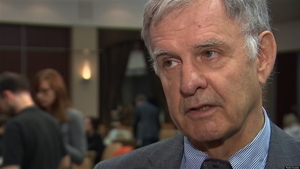 We had met before, but my first meeting with Marcel Côté during the Mayoralty campaign took place on one of those perfect late summer Montreal afternoons that makes us all forget the city's problems and remember why we stay Montrealers. We sat in the window of the café near his office that looked out onto Place Frère-André. The biggest tree was lush and green, with birds and pigeons swooping around having their way with the branches and with the statue of Frère André. The air was sweet with the perfumed scent of some bud gently blown our way by a soft wind.
Par Beryl Wajsman le 26 mai 2014

The problem with prohibitionary law, is that when the prohibitions are lifted, a new set of problems can arise. Government intervention in our privates lives and choices will always present such problems and dilemmas. And this is true with the re-introduced "Dying with dignity" Bill 52
The new Liberal government has brought forth this PQ legislation into the Assembly as one of its first orders of business. It will pass unanimously in all likelihood. But this question would never have arisen if all governments had stayed loyal to a fundamental principle of natural justice that personal moral choices by adults should be outside the purview of the state.
Par Alan Hustak le 20 mai 2014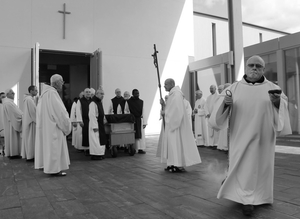 Benedict Vanier stood tall, head and shoulders above all the other the Trappist monks in his religious community at l'Abbye Val Notre Dame in St. Jean de Mantha. The regal bearing came naturally. He was the son of Canada's devoutly catholic Governor-General Georges Vanier and his wife Pauline Archer. He lived a life of contemplation in relative obscurity as a monk and as a priest for almost seven decades. Yet at his funeral on May 17, he was remembered as a genial spiritual advisor who was both pithy and profound.
Par Beryl Wajsman le 16 mai 2014

As the new Couillard administration prepares its agendas, let's put some pressure on to make sure it gets healthcare reforms right. Health Minister Barrette knows the score. He knows what needs to be done. We must press that the government to have the political will to do it.
As the super hospitals come close to opening, we must be honest as a society and realize that they cannot succeed. The plans were based on the thesis – a correct one - that most people can now be treated on an out-patient basis if enough equipment – enough as to quality and quantity – is obtained. People would do better.
Par David T. Jones le 16 mai 2014

Washington DC - There is nothing more vital to a democracy than the legitimacy of the vote.
It doesn't matter whether your speech is free; whether the press/media publishes without stint; whether political parties organize and demonstrate without restraint—if authorities tamper with your ballot and the vote manipulated, your democracy is a travesty.
Thus the integrity of each individual ballot must be an absolute. Moreover, voters must believe that the votes of others are legitimate. We have more than enough sources of political conflict than to add questions regarding the validity of the voting outcomes.

Par Beryl Wajsman le 12 mai 2014

Last Friday Canada paid tribute to the veterans and the fallen who served in Afghanistan. It was a unique tribute. It was necessary, and it brought comfort and recognition to the families of our soldiers and pride to all Canadians.
There were those who questioned this memorial. They were petty in their criticisms and were silenced by the result.
Par Jordan Turner le 5 mai 2014
Lost in the whole controversy over LA Clippers owner Donald Sterling is the complete and total disregard of privacy. Although Mr. Sterling's comments were despicable, racist, outdated and misguided, they were made in the privacy of his own home. He did not make any comments in a public form, whether it was online, in the media or in the streets. Mr. Sterling was having a private conversation with his girlfriend in his home. People will allude to the fact that Mr. Sterling has made controversial comments in the past regarding race, yet the firestorm that he is now facing, including a life ban from attending NBA games, a $2.5 million fine and will undoubtedly receive extensive pressure to sell the franchise, only occurred when a private conversation was secretly recorded.
Par Father John Walsh le 5 mai 2014

In many way we may be experiencing the end of the cultural wars that have marked Quebec politics and Québec life for the past many decades. The recent proposal of a "Charter of values" was divisive of the population and the use or non-use of religious symbols in public institutions raised the ire of members of all religious communities and resulted in professionals in health and educational institutions publicly refusing to follow the demands of the Charter.
The reactions to the election of a Liberal majority government by pro-federalists is one of elation; the defeat of the PQ has sent the party members into a deep reflective mode questioning the very redefinition of the "raison d'être" of the party.
Précédente
4
|
5
|
6
|
7
|
8
|
9
|
10
|
11
|
12
Suivante