Tous les articles

Imprimer
Tous les articles
Triés par date de parution
Par Amb. Freddy Eytan le 8 janvier 2015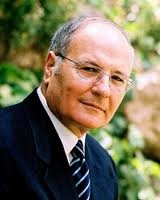 La France est en deuil et les drapeaux tricolores sont en berne. Les Français sont sous le choc, le terrorisme islamique a frappé Paris au cœur. Il a brisé les symboles inébranlables de la France. Il a assassiné la liberté de la presse et a tué les gardiens de la République. Cette terreur des fous d'Allah est effroyable car pour la première fois des journalistes ont été assassiné dans leur bureaux de rédaction, dans leur propre fief, devant leur ordinateur, face à leur dessin, leur créativité, leur œuvre courageuse. Auparavant, ils étaient pris en otage, puis décapités sur le champ de bataille, très loin de leur rédaction, et de leur famille. Aujourd'hui, dans la ville Lumière, des barbares ont voulu gommer des mots et des dessins par le sang des journalistes et des caricaturistes.
Par Beryl Wajsman le 7 janvier 2015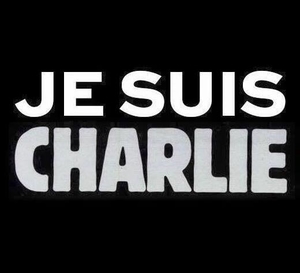 The nightcrawlers have slithered out of their lairs once again in a brutal and barbarous attack on freedom butchering dozens in the offices of France's press icon of satire "Charlie Hebdo." The paper's "crime" was satirizing Islamists and Islamism. It had been firebombed in 2011 for republishing the Mohammed cartoons. Now, it is once again the duty of all free people to gather bold resolve and expose, denounce and destroy the vermin who perpetrate such horror so that we can rid our society of their pestilence. We can have victory over terror and we can have victory despite the terror. We can build communities of conscience that - together – will overcome the mightiest wellsprings of hatred and oppression. Because together people find courage. But we must all have the courage – even the audacity - to take the first step. Silence is not an option.
Par Alan Hustak le 26 décembre 2014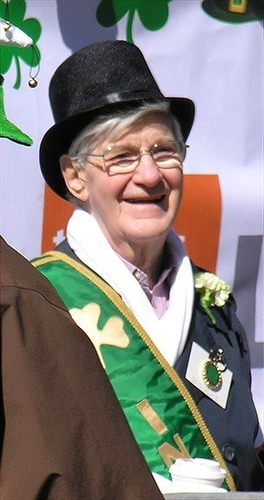 Denis Delaney was a free spirit an entertained and storyteller whose vivid imagination and homespun poetry celebrated the long since vanished Irish slum neighbourhood of Griffintown. A impish character in his own right, Delaney died Sunday, a week after his 81st birthday. "He was wonderful. He was Griffintown's leading cheerleader," said author Patricia Burns, who profiled Delaney in her book, The Shamrock and The Sheild. "He was such a loving, giving person, whose enthusiasm for the community was infectious. He used to write such wonderful stories, but Denis being Denis, you never knew where the truth began or ended."


Par Robert M. Cutler le 14 décembre 2014

U.S. President Barack Obama's appearance on The Colbert Report this week confirmed that he has no qualms about leaving Canada in the lurch in current global energy glut.
In the interview, Colbert observed that the Republican-controlled Congress would approve the Keystone pipeline, that polls show the American people favouring it, that the State Department review concluded any pollution would not be significant, and that it would create jobs for the U.S.workforce. In response to this "grilling", Obama repeated his long-stated misgivings about the project.


Par Beryl Wajsman le 14 décembre 2014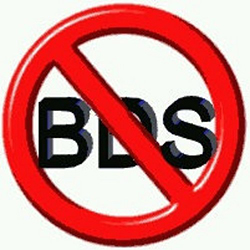 So, Concordia's students have voted in favor of supporting an academic and investment boycott against Israel. The so-called BDS – boycott, divestment and sanctions – movement. "So what?" you might say. Isn't this the annual hypocritical regurgitation of the so-called "progressives?" Yes it is. And as always, it requires a response.
A response not because those involved don't realize their own complicity in lies, but for those who are not so politically involved and may actually think there is legitimacy to this act. A response not to rewrite history, but to remind those involved that the demonization of the Jews is not new and is aligned with the darkest forces of human history.
Par Jonathan Mamane le 14 décembre 2014

At the beginning of the semester a controversial anti-Israel referendum question was brought forward by the Concordia Student Union. As a result of the election, myself and numerous other anti-BDS Concordia undergraduate students, have been subjected to harassment, defamation, and public humiliation. In the short time period of the campaign, it was made evident that the initial purpose of the Israel boycott was an excuse for anti-Semitism.
Prior to the BDS campaign, the hostility between students was at an all time high. Opposition increased when CEO Andre-Marcel Baril formulated a question regarding the newly formed campaign. "Do you approve of the CSU supporting the Boycott,

Par Beryl Wajsman le 10 décembre 2014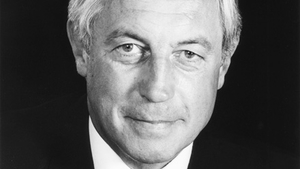 How many words are always written when greatness passes. Yet they are all necessary, as much for the living to continue, as to honor the departed. Because it becomes personal. And as much as any man, Jean Béliveau was personal to all of us.
The memories flood back of watching his fluidity and grace as young children sitting next to our parents. Following his career of greatness that was nearly unparalleled, his achievements were almost markers of our lives. For almost two decades, Hockey Night in Canada was Hockey Night with Béliveau as much as anything else.
Par Beryl Wajsman le 8 décembre 2014

At the time of the terrorist murders of WO Patrice Vincent and Cpl. Nathan Cirillo, we used this space to remind readers of the need for vigilance on the enemy within. That it was not sufficient just to commemorate the service and sacrifice of others. That all of us in our daily lives must be on guard against extremists hiding behind seemingly normal facades.
Among the reasons I wrote that editorial then was because I had actually been asked by someone, "is there really a threat from these groups in our own backyard?" And I was asked this exactly one day before the Vincent murder. Well there was a threat then, and there is now. Right in our own backyards.
Par Robert Presser le 8 décembre 2014

Montreal's problems reflected in Massimo Lecas' view from Buonanotte's head table
As a founding partner in Buonanotte on St. Laurent, one of Montreal's best-known restaurants, Massimo Lecas is passionate about his business and his city. In conversation this week covering the challenges he faces as a restaurateur and his frustrations with Montreal's dysfunctional layers of governance, his plight is emblematic of what ails Montreal's retail, food and entertainment industries.


Par Alan Hustak le 6 décembre 2014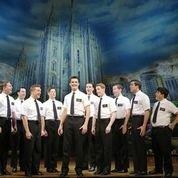 At first glance, The Book of Mormon which arrived at Place des Arts last week thanks to Evenko promotions is a send-up of a home grown, American made religion. But it is more than that. It is a refreshingly irreverent Broadway musical inspired by the gospel of South Park and at the same time it is also a subliminal meditation on faith and the awareness of the life of any lived religion. Behind the laughter it provokes is the nagging question:, what is faith and why do the faithful of any religion believe what they believe? The show addresses the hypocrisy of religious fundamentalism and lampoons the ability of people to cherry pick their beliefs. It is offensive as you might suspect.


Par Beryl Wajsman le 27 novembre 2014

Two stories in the past week brought to light once again the problem of the arrogance of security authority. They are not strictly the types of stories that I have commented upon in the past. Those concerned mistreatment of visible minorities and the compromise of the basic tenets of due process and the rule of law. No, these stories - in certain aspects - could be termed almost routine, yet they still manifest the maladies that threaten our liberties and our lives. Worse yet, they hinder our progress to be truly just.


Par Jordan Turner le 27 novembre 2014

After relative calm for the last 10 years, terror has returned to the streets of Jerusalem. Palestinians have driven cars into women, children and newborns waiting for the train, and this week terrorists stormed into a Synagogue in a part of Jerusalem which is uncontestably part of Israel by every international standard, and murdered in cold blood four unarmed civilians in the midst of their early morning prayers. Israeli`s, who have been lulled into a false sense of security from years of calm now return to extreme vigilance and caution in their daily lives. As Israel wipes the blood off the ground they are left to ponder how the tension in Jerusalem has suddenly reached a fever pitch. It has nothing to do with Palestinian`s quality of life, employment, access to education or freedom of movement, it has everything to do with the access to the Temple Mount.
Par Beryl Wajsman le 27 novembre 2014

Lucienne Robillard's report on cutting government spending and waste is the kind of courageous common sense that comes too rarely yet is so needed. Aside from the specifics, the importance of her work is that it highlights where the Quebec statist model can be cut without affecting the social security programs that we have all paid for during our working lives and which monies were supposed to be treated in trust. Indeed, it demonstrates that dramatic cuts are necessary if we are to keep our social contract viable and our credit worthiness stable.


Par David T. Jones le 27 novembre 2014

Washington,DC - There is a special mythos to ending a war on the "eleventh hour of the eleventh day of the eleventh month" that has clung to societal memories.
Some years it has been a grind-through-it event, when we were deeply engaged in other wars. One doubts that in the midst of World War II there was much attention paid to "Armistice Day" when the Great War had proved only a precursor to another greater one.
And during my boyhood, U.S. citizens were still celebrating "V-E" and "V-J" day proclaiming the victories in Europe and against Japan. "Armistice" Day had not yet morphed into "Veterans" Day.


Par Beryl Wajsman le 27 novembre 2014

Today is the fifty-first anniversary of the funeral of John Fitzgerald Kennedy, 35th President of the United States. Just over a half-century after his assassination, his hold on our imagination does not wane. It is important to reflect on the reasons why.
We live in a petty era colored by false pieties, moral relativism and obsequious pandering to the lowest common denominator. JFK matters to us still because he made courage tenable. Courage to be just. Courage to be compassionate. Courage to be dreamers. And he challenged all our resolves to make it so.
Par Amb. Freddy Eytan le 27 novembre 2014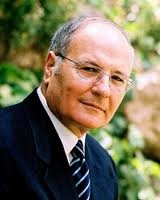 La prolongation des discussions avec l'Iran est sans doute préférable à un échec cuisant des pourparlers ou à la signature d'un mauvais accord. Cependant, tant qu'il n'y aura pas de traité crédible et définitif les occidentaux ne peuvent se réjouir et devraient au contraire être plus vigilants et intransigeants. Il faut reconnaître que dans la récente bataille diplomatique sur la suspension des sanctions et l'avenir du projet nucléaire, les Ayatollahs ont brouillé les cartes et dicté l'ordre du jour. Ils sourient ironiquement, enchantés de marquer des points. Ils peuvent enfin se frotter les mains avec satisfaction. Ils prouvent aux Occidentaux que dans le bazar oriental ils demeurent orfèvres en la matière.

Par Amb. Freddy Eytan le 19 novembre 2014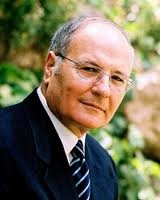 Le dernier massacre contre les fidèles de la synagogue Kéhilat Yaacov à Jérusalem s'inscrit dans une série d'attentats sanglants qui ont débuté depuis plusieurs années. Quatre rabbins ont été tués avec leurs châles et livres de prières, assassinés au couteau et à la hache comme du bétail. Des images horribles qui rappellent des souvenirs lointains ceux des pogroms en Europe. Les condamnations unanimes à travers le monde sont réconfortantes mais ne peuvent en aucun cas entendues seulement après chaque attentat meurtrier. La communauté internationale devrait prendre des mesures préventives, être plus énergique face au fléau du terrorisme et elle doit le combattre sans pitié et sans distinction. Nous devons tous dénoncer le terrorisme islamique qui déferle à travers tous les continents.
Par Stephanie Azran le 18 novembre 2014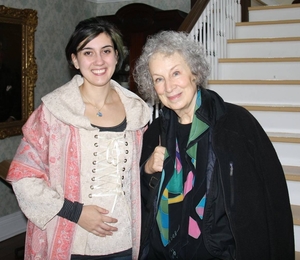 Margaret Atwood knows how to work a room- so long as the room is in darkness and the spotlight is on her. That's just what she did at a recent reading in Hudson, leaving the audience enthralled with her performance of the first few paragraphs from one of her short stories.
Atwood recently appeared at Greenwood's StoryFest, a literary festival celebrating Canadian authours. The grand dame of Canadian literature was a major score for the Greenwood folk, who have also welcomed Michael Ondaatje, Romeo Dallaire and Atwood's husband Graeme Gibson.

Par Beryl Wajsman le 18 novembre 2014

We yearn for investors from outside Quebec to invest here. We know that foreign investment is critical to job creation and to increased bank credits for small business. So forgive our astonishment at last week's news that the websites of international retailers
Williams-Sonoma, Urban Outfitters, and Club Monaco had been blocked in Quebec because...you guessed..they didn't comply with the language laws! After the Marois legacy of Pastagate and all the other little "gates" we expected this government to stop the madness and reign in the OQLF. Apparently it needs another memo.

Par Robert Frank le 13 novembre 2014

For the generation that has grown to adulthood in the 25 years since the Berlin Wall fell, it must be hard to fathom how profoundly the world changed on Nov. 9, 1989.
We stared in wonderment at the television images of young Berliners from both East and West standing and singing arm-in-arm atop the divide that had defined the world we had grown up in.
"Wir sind das Volk," read their banners. We are the people.
It was completely unexpected.
Until that day, many Western political pundits told us that the authoritarian Soviet Union would be around for another century. They asserted that we ought to find a way to accommodate the now defunct superpower. Unilateral disarmament by the West was mooted as a panacea.
Par Robert Presser le 13 novembre 2014

As we approached the 100th anniversary of the First World War, there was a conscientious effort among governments and academics to revisit the causes of that war and reflect on the lessons of its aftermath. Unlike the Second World War, there are no more witnesses alive to recount their recollections, no longer do veterans of the Great War march in Remembrance Day processions. One hundred years on, history is making a U-turn to explore the echo of WWI, the unforgotten war.
I call it the unforgotten war because for at least a half-century its memory was suppressed by the shadow of WWII. How did that come to pass?

Par Jordan Turner le 11 novembre 2014

Last week, Canadian Liberal Leader Justin Trudeau announced the suspension of two Liberal Members of Parliament (MP), Scott Andrews and Massimo Pacetti, of his party caucus over allegations of harassment made by two other MP's from the opposing New Democratic Party (NDP). The accusations of harassment were made in a private conversation with Justin Trudeau and were not meant to go public. NDP party whip Turmel was aware of the accusations of misconduct and the alleged victims clearly stated that they did not wish to file formal complaints as they did not want to destroy the political careers of the liberal MP's being accused of harassment. However, Trudeau in yet another example of his complete lack of judgement publicized the harassment allegations and suspended his MP's prior to any investigations.
Par Alan Hustak le 9 novembre 2014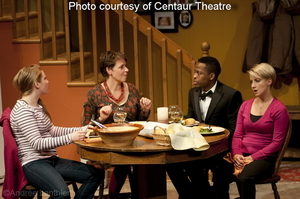 Social Studies, Tricia Cooper's intriguing play at the Centaur until Nov. 30. is an ultimately sad and fragmented socio-political comedy about a young Sudanese boy who has been transplanted from war torn Africa to a comfortable suburban Winnipeg neighbourhood. Most of the laughs in the play, however, derive from cultural misunderstandings rather than genuine comic dialogue. The evening opens with a self-centered character, Jackie, (Eleanor Noble) running back home to her mother after a failed marriage, only to be told by her younger sister, Sarah (Emily Tognet) that her old room is taken.

Par Alan Hustak le 30 octobre 2014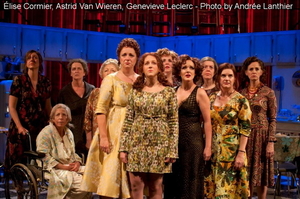 It was St. Therese of Avila who said that more tears are shed over answered prayers than there are over unanswered ones. That's pretty much the point behind Michel Tremblay's classic play Les Belles Soeurs, The play focuses on Quebec housewife, Germaine Lauzon who wins a million trading stamps then invites her friends and neighbours over to share her good fortune with devastating consequences.
Tremblay has seen his play done so many times and so many ways he appears to have distanced himself from the work. But he was around for the opening at the Segal Centre of the English language premiere of the musical based on the original.
Par Beryl Wajsman le 30 octobre 2014

"The Quebec of the future is already visible. A nation within a federation. With one language, one culture, civil law, and distinct social values."
With those words, the Couillard government's Minister for Intergovernmental affairs and the MNA for St.Laurent - one of Quebec's most multilingual and multicultural ridings. - Jean-Marc Fournier reopened a debate we all thought was closed with the election of a Liberal government. "One language, one culture." Really? M. Fournier, you owe voters an explanation.


Par Beryl Wajsman le 30 octobre 2014

"Liberty demands responsibility. That's why so many dread it." George Bernard Shaw wrote those words at a time when the rising tide of fascism was a clear menace, yet so many in western nations felt compelled to excuse and appease. It was they - free citizens - who were afraid of the responsibility that comes with freedom.
I share these words today, because if there is one living testament that can be made to the ultimate sacrifices of Warrant Officer Patrice Vincent and Corporal Nathan Cirillo it is that we - their fellow Canadians whom they served and protected - must understand that it is our responsibility to fight back in civil society against the purveyors and perpetrators of this era's theocratic fascism.
Par Joel Ceausu le 30 octobre 2014

You've read the headlines. Here, in other papers, saw TV reports and heard it on the radio.
You get it; the game is stacked against English participation in school board elections. Unless you have a kid in English school, you should never have assumed you have the right to vote for English boards, because for years the English boards have been double-teamed: Names summarily yanked off English rolls by an electoral system designed to minimize the Anglo franchise, while language laws choke off enrolment.
Nice talk of collaboration, lobbying and consultations has not amounted to a hill of beans over the years. That's not my opinion:
Par Alan Hustak le 19 octobre 2014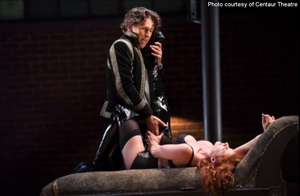 Venus in Fur, the emotionally sordid, sadomasochistic romp at the Centaur until Nov 9 is not only harrowingly funny, but it keeps us on our toes. The subject is sexual tension - sexual confusion and erotic role playing - it delves into the darkest recesses of sexual fulfillment. It helps to know that the play by David Ives is based on Leopold von Sacher-Masoch's 1869 novel of the same name. (He lent his name to the term masochism).
It's a wholly theatrical play, a two hander which explores fetishes and fantasies and depends on raunchy actorly artifice.

Par Alan Hustak le 4 octobre 2014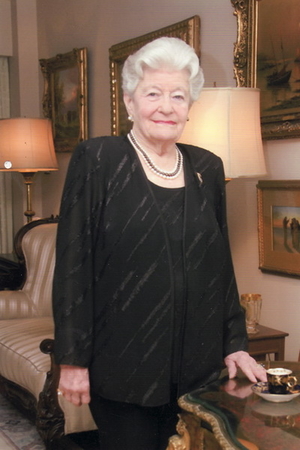 Corinne Sevigny, who died Friday, at the age of 90, was an indomitable character who was connected to pedigreed political families in both Canada and the United States. Her paternal grandfather, Francis Kernan was the first Roman Catholic to be elected to the United States Senate. Her maternal grandfather, Sir Charles Fitzpatrick, was a former Quebec lieutenant governor and one of Louis Riel`s defence lawyers. Raised in an atmosphere of privilege, she was a no-nonsense, powerhouse of a woman, who in the words of one friend, "is now in heaven, undoubtedly telling the angels what to do and how to do it."

Par Robert Presser le 29 septembre 2014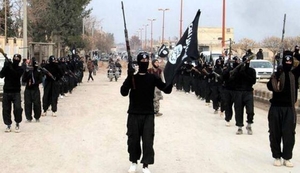 A remarkable event occurred during the week of September 22nd 2014 – the US and Arab-nation coalition against ISIL attacked the Islamic fundamentalist group's oil assets in northern Iraq and southern Syria. Long considered off-limits under the hopes that legitimate governments would reassert control over these locations, this is the first overt attempt at cutting off the flow of profits from low-priced ($30 per barrel) oil sales used to finance the nascent caliphate's terrorist activities. This overt undertaking is a tacit admission that neither a legitimate Iraqi nor a non-Assad Syrian coalition are likely to re-take these assets in the short or medium-term, so preserving their integrity is to be sacrificed for the greater goal of crippling ISIL's finances. While this is just a first step, it represents a critical tactical change in the War on Terror, now in its second decade.
Par David T. Jones le 14 septembre 2014

Washington, DC - Everybody despises taxes. The standard lament is "Nothing is inevitable but death and taxes."
At best taxpayers put a good face on the process, accepting that taxes are a necessary element of civilization. At a minimum, virtually all agree that we require taxes for security from foreign invasion and to protect against home invasion. On a national and local level, security is an accepted use of taxes.
Other than security, however, there is endless argument regarding whether a service or benefit (education, health, postal delivery, water purification, disease eradication, transportation, infrastructure) should be paid by government taxes or private funding.
Par Jordan Turner le 14 septembre 2014

As the dust settles in the current round of fighting between Israel and Hamas following the latest cease-fire, Israel prepares for a new battle on the legal and diplomatic front. It has now become a unique custom that all of Israel's wars and operations be subject to international investigation and review by the United Nations Human Rights Council (HRC). It was no surprise that on July 23rd, 2014 the HRC passed a resolution sponsored by some of the worst human rights violators, to form an inquiry into Israel's conduct in its latest war with Hamas.



Par Alan Hustak le 10 septembre 2014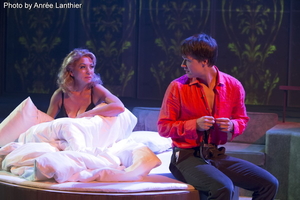 As Mrs. Robinson, the predatory cougar in the Segal Centre's coarse, hard-edged and erratic stage adaptation of The Graduate running until Sept. 21, Brigitte Robinson glows like tip of her smoldering, ever- present cigarette. The overall production of the 1967 cinema classic, however, has lost something in the transformation from the screen to the stage. The play has all of the substance and none of the charm of the original. It gets off to a promising start as Mrs. Robinson seduces Benjamin Braddock, the 20-year old misfit hero (Luke Humphrey.) within the first ten minutes.


Par Beryl Wajsman le 8 septembre 2014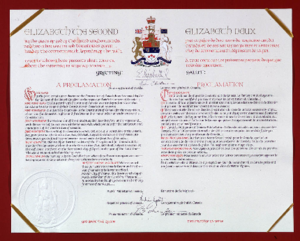 Urban legends are not relegated to second-rate movies or the twittersphere. Too often even elected officials and members of the fourth estate succumb to the easy story line. Whether it is because some really don't understand an issue or because they are wedded to the notion that a "six second sound bite" is all anyone can absorb, they perpetuate realities that are simply wrong. As Daniel Patrick Moynihan once quipped, "Everyone is entitled to their own opinion but not to their own facts."
Here in Quebec, every time the word "Constitution" is mentioned it is always around the issue that this province is not a signatory to Canada's central governing piece of legislation. That is simply false. We are in this debate once more since Premier Couillard mentioned several days ago that it would be appropriate if Quebec "signed" on by 2017, the 150th anniversary of Confederation.
Par David T. Jones le 7 septembre 2014

Washington, DV - An observer of things Canadians in the Southland looks upon the Trudeau home break-in incident with puzzled, indeed appalled disbelief. Canadian failure to appropriately guard its officials literally begs for tragedy.
Justin Trudeau, Liberal Party leader, is arguably the second most important individual in Canada. .He is the emergent figure in Canada's political landscape! but in Quebec "you either love him or hate him" as one Quebecois noted.
Yet his family residence was so unguarded that the front door wasn't even locked.
Précédente
3
|
4
|
5
|
6
|
7
|
8
|
9
|
10
|
11
Suivante