Tous les articles

Imprimer
Tous les articles
Triés par date de parution
Par Father John Walsh le 15 février 2014

There once was a television series about New York called The Naked City and the opening line was: There are 8 million stories out there. How true! Each woman and man has a story to tell and so few are told. I would say that is really true about the homeless. The story of homeless people begins and ends with what they look like, not who they are, not what they have experienced and we never get to know why they are homeless. They just are! They just are on our streets, in our neighborhoods, and although they are just there we distance ourselves from them by not recognizing who they really are.


Par Father John Walsh le 15 février 2014

The fundamental reason for the Quebec Charter of values as proposed by the present PQ Government, tabled as Bill 60, is to render Quebec a secular society, defined as a neutral society disallowing any faith community to be part of a public discourse. No society can move forward without hope and if it were possible to create a neutral society the need to instill hope in every member of Quebec society remains fundamental. Hope speaks louder than faith.
The following expressions of hope are essential to a Charter which opens all of society to a good life today and a better life tomorrow.

Par Robert Presser le 15 février 2014

The problem with reading most of the post-budget analysis is that it fails to answer the critical question, "what does all this mean to me?" This lighter analysis will attempt to answer this query both metaphorically and through several Canadian personas.
Overall, accepting this budget is like buying a new car in the last year of the current model's production, right after spy photos come out showing you what the replacement will look like. Unfortunately for you, the current family ride died and this year's model meets all your needs, though you wish you could hold out just a little longer for the newer, sleeker, sexier, more economical (if that's your thing) version.

Par David T. Jones le 15 février 2014

Washington, DC - Even two generations ago, I was probably a sheltered middle-class child. Perhaps my upbringing was closer to "Victorian" in ignorance of sex and sexuality than even 20th century protocols. At an age when today's children are getting explicit, detailed information on pregnancy, homosexuality, etc, I was still being told that "the stork brought you" or that I was "found under a cabbage leaf." It generated an inchoate sense of frustration, but not living on a farm where normal animal activity would have clued me in, I had no obvious source of information.


Par Beryl Wajsman le 11 février 2014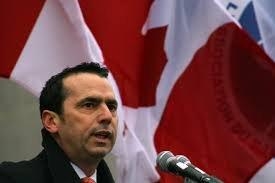 Amyot told The Métropolitain that, "All my professional life I have made respect for the rule of law the hallmark of my public engagement. The reason is simple. Our social cohesion, and the protection of our democratic values depends strongly on the fidelity we evidence towards the rule of law and due process, which fidelity obliges elected officials to work within established parameters - within the rules of the game if you like - that protect the equity and equality of all citizens."

Par Alan Hustak le 8 février 2014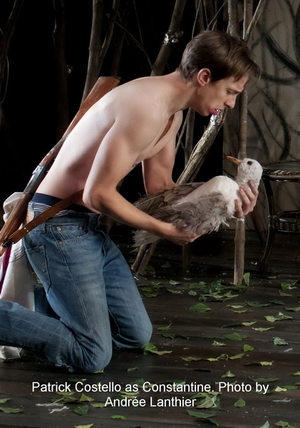 In director Peter Hinton's coherent and highly entertaining adaptation of The Seagull at the Segal until Feb 19, Chekhov's enigmatic psychodrama has been transplanted from a Russian dacha to a chalet somewhere in the Canadian wilderness. The script has been updated and is as full of contemprary references as a pop-culture magazine. It is a three-and a half –hour excursion into the tragi-comic relationships of dysfunctional family that has gathered together in the claustrophobic confines of the lakeshore cottage.
All of them are self-absorbed characters, who talk about art, philosophy and their individual struggles in an attempt to relate to one other another.
Par Esther Benfredj le 6 février 2014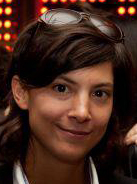 « Chaque génération, sans doute, se croit vouée à refaire le monde. La mienne sait pourtant qu'elle ne le refera pas. Mais sa tâche est peut-être plus grande. Elle consiste à empêcher que le monde ne se défasse. » Lorsqu'Albert Camus prononce ces mots le 10 décembre 1957, il est à l'hotel de ville de Stockholm. Le prix Nobel de littérature vient de lui être décerné tandis que la guerre froide scinde le monde en deux blocs ennemis. Camus évoque alors la terrible condition des intellectuels condamnés à la censure dans les pays communistes d'Europe centrale et orientale. C'est à Louis Germain, son instituteur de l'école communale, qu'il dédie son discours de Suède : Camus n'a jamais oublié cet homme qui lui avait transmis, dans sa jeunesse en Algérie, le goût des lettres.
Par David T. Jones le 4 février 2014

Washington, DC - Almost a generation ago, when first I contemplated engaging with Canadian issues, I was told that "Canada is dull." Subsequently, when assigned to Ottawa, I experienced a referendum on revising the Constitution (1992), a change in Tory party leadership, the virtual annihilation of the Tory party (1993), a cliff-hanging referendum on Quebec-Canada separation (1995), and reconstitution of conservatives until they ultimately won a majority government in 2011. Simultaneously, the "natural governing party" imploded with revolving door leadership, Bloc Quebecois separatists lost 90 percent of their seats, and the previously laughably amusing socialist NDP became the federal official opposition. Interspersed there were two wars, a Great recession, and complex trade arrangements.
Par Beryl Wajsman le 3 février 2014

It seems that every week the Marois government gives us new reasons to pause in astonishment at its craven opportunism and breathtaking hypocrisy. Not to mention its continued pursuit of monstrously wrong-headed policies and manipulation of the public purse. Last week was no exception.
And there is the political profit. Nationalist governments will go to any lengths to spend public dollars pursuing the language and culture wars and eeking out whatever `victories` they can get. This administration has spent its almost 18 months in power proposing divisive and demonizing legislation that is a slap in the face to the 20% of Quebecers who are not Francophone. Constant and continuing marginalization. It`s time for a wake-up call.
Par Alan Hustak le 1 février 2014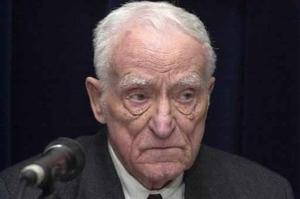 Although Claude Ryan died ten years ago he remains a moral presence in Quebec. As a measure of his ongoing influence, former Prime Minister Brian Mulroney, NDP Opposition Leader Thomas Mulcair and former Quebec Premier Jean Charest will take part in a seminar at the Newman Centre on Peel St. February 13 and 14 marking the 10th anniversary of Ryan's death.
As well, the first volume of Michael Gauvreau's two volume Ryan biography is about to be published.

Par Beryl Wajsman le 27 janvier 2014

Today, January 27th, is the 69th commemoration of the liberation of Auschwitz by Soviet troops. Perhaps for this reason, this date was chosen as International Holocaust Remembrance Day. Curiously, and sadly, it took the UN sixty years to give recognition to this most seminal and apocalyptic event in human history. The organization at whose entrance are carved the words of the prophet Isaiah that, "Swords shall be beaten into plowshares and nation shall not make war against nation anymore,"got around to commemorating Holocaust remembrance only in 2005. We are not only still waiting for Isaiah's prophecy to be realized but also for that day when those other prophetic words "Justice shall roll down like waters and righteousness as a mighty stream…" have life breathed into them.
Par Beryl Wajsman le 21 janvier 2014

This past Monday, Prime Minister Harper addressed Israel's Parliament – The Knesset. His speech was a bold and resolute statement of the family of the free. It was truth clearly spoken. On moral relativism. On international double standards. On the new anti-semitism. And on the incontrovertible place of Israel as the vanguard of democratic nations. It was history made. On a personal note, it was the most compelling expression of conscience by a Canadian leader in my memory. We have posted the video link to the speech on our website and Facebook page. But we wanted to bring you some excerpts. They are set out below. Please take a few moments to read them. It is worth your while.
Par Amb. Freddy Eytan le 21 janvier 2014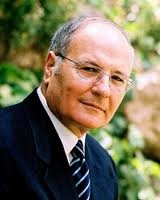 Jérusalem, Israël - Rares sont aujourd'hui les chefs d'Etats et de gouvernements qui manifestent publiquement leur soutien inconditionnel pour Israël . Le Premier ministre canadien fait partie de cette poignée d'hommes courageux qui déclare sans ambages et tout haut de la tribune de la Knesset « Oui, je suis un sincère ami de l'Etat d'Israël ! Oui, j'y suis avec vous corps et âme, dans le feu et l'eau ! Oui nous défendons l'existence d'un Etat libre, démocratique et juif». Un discours sincère qui nous réconforte et qui prouve que l'Etat juif n'est pas isolé sur la scène internationale.


Par Beryl Wajsman le 20 janvier 2014

The Leger Marketing poll released this week was dismaying for several reasons. Obviously troubling was the fact that the percentages seem to put the PQ within reach of a slim majority government. But equally – if not more – troubling , is the fact that the reason for increased support for the government is broader acceptance of its identity initiative called Bill 60. This truly puts into question where Quebecers' minds are at. Too many just don't seem to get it.


Par David T. Jones le 17 janvier 2014

Washington, DC - On 22 December, Romeo Dallaire, Liberal Senator and former senior Army officer, published a column lamenting what he viewed as "stealth" cuts in current Canadian Armed Forces (CAF) personnel, equipment, and readiness. Senator Dallaire is best known for his catastrophic role in the United Nations Assistance Mission in Rwanda in 1993-94, culminating with a "never-again" style genocide with the death 800,000 Hutu and Tutsi civilians, along with 10 Belgian peacekeepers. The Belgian Senate branded Dallaire "careless and unprofessional "--presumably for perceived inaction resulting in the death of the Belgian soldiers.


Par Alan Hustak le 16 janvier 2014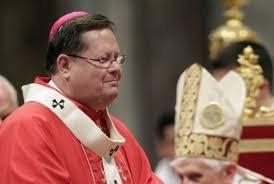 Montreal may have been bypassed for appointment of a new Roman Catholic cardinal because Jean-Claude Turcotte remains eligible to vote in the College of Cardinals even though he retired two years ago.
Gérald Cyprian Lacroix will become the ninth Cardinal Archbishop of Quebec City – and one of three Canadian cardinals - when he is formally installed as a prince of the church in Rome on Feb 22. Lacroix was given the red hat rather than Montreal Archbishop Christian Lepine, 62.
Par Alan Hustak le 16 janvier 2014

The English Speaking Catholic Council wants the minority PQ government to scrap Bill 60 arguing that its proposed secular charter would undermine the so-called "First Freedoms" enshrined in any democratic society.In its submission to public hearings on the legislation which opened Jan 14, the ESCC says the bill is an "unnecessary and destructive" piece of legislation.
The issue has polarized Quebec.
Par Beryl Wajsman le 13 janvier 2014

I wrote the following several years ago - Dec. 15 2010 - when the OLF issued its original directive to over 160 government agencies to stop communicating with businesses in English. At the time only the CSST complied. It's not a new story, but given the recent report by CJAD's Anjelica Montgomery that the PQ plans to enforce the original directive, the situation is even more objectionable today than it was then. This is all about politics and power.


Par Father John Walsh le 3 janvier 2014

We are hard-wired to be happy. What we want most is a good life. What does make people happy? In the World Happiness Report of 2013 Jeffrey Sachs offers a very thoughtful chapter entitled, Restoring Virtue Ethics In The Quest For Happiness. He presents differing views on how happiness is achieved. He writes that virtue ethics, the ethical dimensionleading to happiness is the most often overlooked in any discussion about well-being. Where is virtue ethics in the Quebec Charter of Values?



Par Pierre Brassard le 3 janvier 2014

Le ministre et depute du Parti Quebecois de Jonquiere Sylvain Gaudreault est un personnage special dans la faune politique. Fierde ses origines acadiennes et bon serviteur envers sa formation politique qui l'a vue naitre, M. Gaudreault obeit bien aux consignes pequistes. Son sens du devoir politique peut cependant reveler des postures surprenantes. Surtout a la lumiere du debat sur la Charte des valeurs.



Par Amb. Freddy Eytan le 2 janvier 2014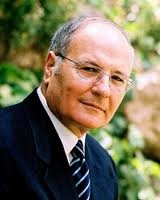 Jerusalem, Israël - Le gouvernement Netanyahou se trouve aujourd'hui dans l'obligation de prendre des décisions graves pour assurer la sécurité d'Israël. Nous ne pouvons plus demeurer indifférents devant toutes les turbulences qui secouent notre région comme d'ailleurs nous ne pouvons être étrangers à la solution du problème palestinien. L'inaction et l'immobilisme risquent toujours d'aggraver les dangers, et ainsi, pour pouvoir garantir notre défense nous devrions changer à la fois de stratégie et de tactique.
Depuis l'effondrement de l'Empire ottoman, le Moyen-Orient demeure un foyer de crises permanentes, de conflits à répétitions, de coups d'Etat et d'interventions étrangères.

Par Beryl Wajsman le 23 décembre 2013

Imagine….
Close your ears to all the noise and hubbub for a few moments and imagine the following…
You go to a CLSC or EI or Revenue office and the civil servant you encounter actually tries to be of service…
You turn to a police officer for help and they don't automatically regard you with suspicion but go out of their way to help…
You go through your lists of things to do for you and find that at the top are things that you want to do for others…
Par Father John Walsh le 23 décembre 2013

Christmas reminds us that many people cannot find a room in the Inn. They are left out in the cold because we failed to invite them into - not our home because there isn't room for all of them - but we could open our hearts to them. S rely there is enough room in our hearts for them.
It is truly amazing that when those who are out in the cold come out of the cold and into the warmth of our hearts, everyone is speaking the language of love and everyone understands each other. The many colors of their skin form a rainbow to celebrate the end of prejudice and hate.

Par Beryl Wajsman le 17 décembre 2013

Last week the City of Montreal and the provincial government announced that the Montreal anti-corruption squad, known by the acronym EPIM, would be folded into UPAC, the provincial anti-corruption unit.. The two are being combined to better coordinate resources and shared intelligence. EPIM is a select 20-person team created by the city this past January.
Mayor Coderre said, "What we're looking for is efficiency. What we're looking for is results. I think that as the minister just mentioned, there are no boundaries, saying after Montreal, that's it. So we need the expertise and sensitivity of Montreal, but at the same time we need the intelligence of UPAC. It's clearly in my mind a sign of success and that's only what it's all about."
Par Rouba al-Fattal le 16 décembre 2013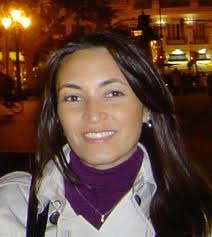 Lost in Translation, seems to be a fitting title to describe the discrepancy between the Iranian and American understanding of the nuclear deal. On 24 November, an interim agreement was signed in Geneva between Iran and the P5+1 (the five permanent members of the UN Security Council plus Germany). The White House published a 'fact sheet' on the agreement a day before the text of the pact was officially released, and the Iranian government also published its translated version of the pact. The American version claims that the agreement 'halts the progress of Iran's nuclear program'; while the Iranian version states that the US 'concurs with Iran's right to a nuclear energy'. Even on technicalities the two versions seem to clash that the only thing they seem to agree on is to disagree.
Par Alan Hustak le 12 décembre 2013
The Montreal Museum of Fine Arts has launched a million dollar fund-raising campaign to acquire the monumental Chihuly glass sculpture entitled The Sun, which enchanted thousands of people this summer when it was mounted on the steps of the museum's Hornstein pavilion. The work has been moved inside to the atrium of the Jean-Noel Desmarais pavilion across the street. The dazzling sculpture is more than 4 metres in diameter, with 1,200 shimmering rays of yellow tendrils accented with elements of blue and red. The sculpture takes four days to assemble. It was the focal point of last summer's Chihuly exhibition, Utterly Breathtaking.

Par John Parisella le 10 décembre 2013

The tributes to Nelson Mandela will continue to pour in over the next few days, as dignitaries make their way to pay their final respects to the leader who did more to transform Africa than any other in recent memory. His life story is now becoming more familiar by the day, and the upcoming film about his life will only add to the remarkable achievements of the man called Madiba.
We in Canada have always had a special place in our hearts for Nelson Mandela. The first country Mandela visited after his release from prison was Canada. The prime minister of the day, Brian Mulroney, was the principal world leader pushing for sanctions against the white supremacist government of South Africa, which ultimately brought the downfall of apartheid.
Par l'Hon. Irwin Cotler le 10 décembre 2013
We are all, wherever we are, deeply saddened and profoundly pained at the passing of a great historical figure, Nelson Mandela – who endured 27 years in a South African prison and emerged not only to preside over the dismantling of apartheid, but, in fact, to make possible, as President, the establishment of a democratic, multiracial, free South Africa.
Mandela was the embodiment of the three great struggles of the 20th century: the long march toward freedom - as he put it - the march for democracy, and the march for equality. In a word, he was the metaphor and message for the struggle for human rights and human dignity in our time.
Par Beryl Wajsman le 10 décembre 2013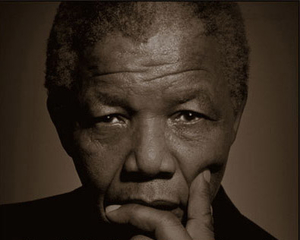 Nelson Mandela once said, "A people comes to a point in its history where it has two choices. The first is to accept permanent inferiority. The second is to defy the government. We chose to defy the government." There would be no "permanent inferiority" for citizens of color in South Africa if Mandela had anything to say about it. For that matter, there would be no permanent inferiority for any citizen of South Africa.
But in his defiance, Mandela accomplished what no other revolutionary leader in the twentieth century had - attaining freedom for the oppressed without persecution of the oppressors.
Par Beryl Wajsman le 3 décembre 2013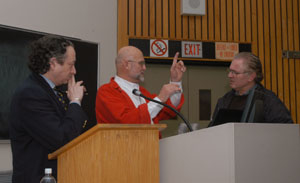 Minister for Democratic Institutions Bernard Drainville's last minute decision to pull out of a debate on Bill 60, the "Values" Charter, at Concordia University last week due to "security concerns" was disappointing and deceptive. It also played loose with the facts and reasonable people could argue that his action could incite violence.
If an elected official, particularly a Minister of the Crown, is not prepared to meet the public in open debate on legislation they support, that official should reconsider their suitability for Ministerial responsibility. This is the litmus test of political courage.
Par The Hon. David Kilgour le 2 décembre 2013

Recently , I had an opportunity to read the report of two respected Canadian Members of Parliament, Russ Hiebert and Joe Daniels, following their pre-election visit to Bangladesh with Antonio Vieira da Cruz of SADF's Ottawa office. They met with a broad cross-section of religious leaders, journalists, lawyers, academics, former government and military officials, and representatives of civil society organizations. They heard differing perspectives on the role of the Anti-Corruption Commission, the International War Crimes Tribunal, the Awami League (AL), Bangladesh National Party (BNP), Jamaat-e-Islami, and other political parties on Bangladeshi hopes generally for a stable political future.
Par Alan Hustak le 29 novembre 2013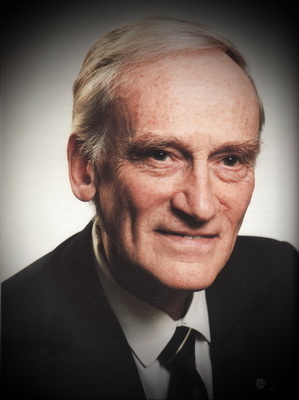 Jean-Louis Roux was a distingushed actor who was hounded out office as Quebec's lieutenant-governor by Quebec nationalists within six months after he admitted he once wore a swastika in his teens while taking part in an anti-conscription demonstration during the Second World War. One of the founders of Montreal's Theatre du Nouveau Monde and former head of both the National Theatre School and The Canada Council for the Arts, Mr. Roux was also briefly a Canadian senator. "He was a great man of the theatre, an electrifying doyen," recalled author Jan Martel.


Par Alan Hustak le 29 novembre 2013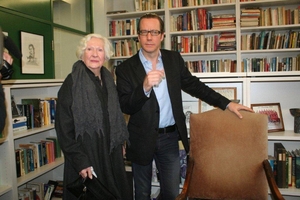 As children, Jacob Richler and his siblings weren't allowed into their famous father's upstairs study when Mordecai Richler was pounding away at his typewriter writing his books or his satirical essays. So when Jacob dedicated the Mordecai Richler Reading Room at Concordia University last week the occasion brought back "happy memories of my father."
The room on the sixth floor of the McConnell Building is not, as some have suggested a replica or a re-creation of Richler's office in the family cottage at Lake Memphremagog.

Par Louise V. Labrecque le 29 novembre 2013

Dali moderne, – postmoderne avant son temps-, se situe réellement dans ce continuum moderne, en marche sur un fil d'acier, – dire en équilibre serait exagéré, mais il tenta par son œuvre à libérer sa puissance créatrice de son narcissisme- en recherche incessante de points culminants s'imposant d'eux-mêmes. En ce sens, Dali ouvre la porte à tous les possibles, construit et déconstruit le genre avec son célèbre : « le surréalisme, c'est moi! »



Par Amb. Freddy Eytan le 29 novembre 2013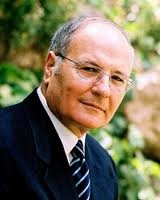 Jerusalem - A Genève, l'Iran a été officieusement reconnue « puissance nucléaire ». Avec des sourires, des accolades hypocrites, face aux projecteurs, les grandes puissances ont remis à l'Iran les insignes de membre du club atomique. La victoire des ayatollahs est une injustice flagrante ! L'obscurantisme, la politique belliqueuse et haineuse font désormais partie de la diplomatie occidentale, celle de la politique de l'autruche. On accepte sans rougir la politique d'un Etat voyou et on offre à ce pays, membre des Nations unies, la capacité de détruire un autre Etat de l'Organisation, et la légitimité de mettre en péril la paix dans le monde.

Précédente
5
|
6
|
7
|
8
|
9
|
10
|
11
|
12
|
13
Suivante