Arts and Style

Tous les articles

Imprimer
Arts and Style
Par Alan Hustak le 2 novembre 2013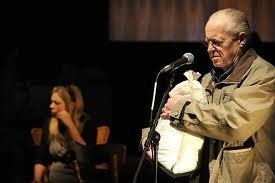 Who would have thought a play about canola, corn, soybeans and wheat could be so, uhm, damned entertaining and thought provoking. Seeds, AnnabelSoutar's docudrama at the Centaur until Nov. 24 is all about the perceived evils of Monsanto Inc., the international bio-tech seed monopoly, and the meaning of life.
It is a complex, fast paced, three-hour experience which examines the "unintended consequences of genetically modified seeds."

Par P.A. Sévigny le 8 octobre 2013
While the pictures are worth a thousand words, Montreal journalist Alan Hustak's Montreal Then and Now also does a lot to remind its readers that you never really know what you've lost till it's gone. During a recent event in the Dorval Library, attendants had to bring in more chairs in order to accommodate the SRO (Standing Room Only) crowd after which the veteran journalist used a power-point presentation to illustrate his own search for the city's lost time.
Par Alan Hustak le 6 octobre 2013
Montreal's English Language theatre season is off to a rousing start with two shows: The premiere of local playwright Steve Galluccio's acerbic but stirring family drama, St Leonard Chronicles at the Centaur and a wonderfully entertaining revival of the Fats Waller cabaret musical revue, Ain't Misbehavin' at the Segal Centre. It takes a while for the joint to start jumping at the Segal, but when it really gets off the ground in the second act, it leaves you on a high wanting more. In addition to the title tune, the revue includes favorites like I'm Gonna Sit Right Down and Write Myself a Letter, Tain't Nobody's Bizness if I Do, and lesser-known crowd pleasers like the silly but irresistible Your Feet's Too Big.
Par Beryl Wajsman le 20 août 2013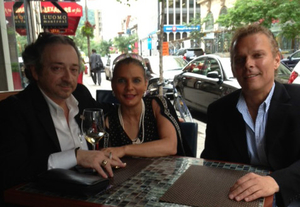 Over the years, I have found that serendipity should never be dismissed. It often produces the most remarkable surprises. And signals paths forward.
Several months ago I was invited to speak at a celebration of Rev. Darryl Gray's thirty years in ministry. Soon after I spoke, an elegant woman shared memories of her encounters with "The Rev." Her style and eloquence were from another era, and the applause after she spoke was so loud that I only heard the last syllable of her name. "Ton."


Par Alan Hustak le 13 août 2013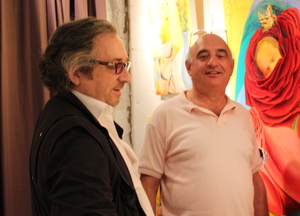 Business discipline and artistic creativity produce unique marriage.

In business, the word "incubator" has become synonymous with investors taking a chance on hi-tech start-ups. The partnerships have worked so well they have been responsible for some of the most important technological advances. It's rarely been tried in the art world. Now Montreal is home to one of these unique experiments.


Par Robert K. Stephen le 6 juillet 2013

Who would have thought of being blown away by gaffer extraordinaire Dale Chihuly at Montréal's Musée Des Beaux-Arts? A gaffer blows glass and such glass is on display! Incredibly complex colours and not merely glass objects but installations of fantasy and colour. Dale Chihuly was born in Tacoma, Washington in 1941 and has left a creative trail behind him over the years. If you are familiar with Italy's Murano glass you might be getting an idea of what Chihuly is all about except he has taken Murano to another level. There is no doubt in my mind Chihuly is a creative genius and spend 45 minutes admiring his installations you'll be so gorged with in your face artistic sensuality there is absolutely no point in visiting the rest of the Museé because it would be a senseless sensory overload.
Par Robert K. Stephen le 16 juin 2013

Esimesac has bizarre elements of "Mad Max", "The Exorcist" and Monty Python's "The Life of Brian". Suffice to say it's a Quebec quasi-mythical film possibly set in the First World War era but with mythology past and present intertwined it could be "anytime". And there are no clear temporal boundaries here which make it all the more transcendent. Pay attention to the two appearances of the Quebec flag. With increasing industrialization the flag looks much more tattered in its second appearance.



Par Alan Hustak le 12 mai 2013

Jay Baruchel is the big drawing card in Sherlock Holmes at the Segal Centre until May 28, but the hometown Hollywood actor of The Trotsky fame is not the best thing about the production. Undeniably, Baruchel lends an enthusiastic presence. His charisma cannot disguise the fact that he is an undisciplined stage actor whose rapid-fire, nasal delivery seems at times to channel Groucho Marx through John Cleese. Certain allowances, however, must be made. With a nod to his celebrity and to his credit, Baruchel accepted a challenge, took the risk, and does not play safe. He certainly doesn't embarrass himself, even though he does look a little too youthful to be sucking on a curved briar pipe.

Par Alan Hustak le 6 mai 2013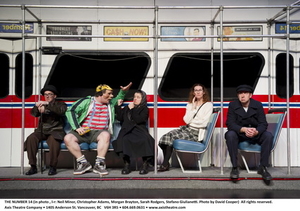 Anyone who regularly depends on public transit can't help but revel in the antics of The Number 14, the extravagantly theatrical stage production running at the Centaur until May 26. Staged by Vancouver's Axis Theatre company, a troupe of six masked Commedia dell'Arte performers, it is a bus ride like no other. Put together on the west coast 20 years ago by the Centaur's artistic director Roy Surette (who originally directed) and Wayne Specht, the founding director of the Axis Theatre, (responsible for this version), The Number 14 basically illustrates the day in the life of a bus and its driver.

Par Alan Hustak le 26 avril 2013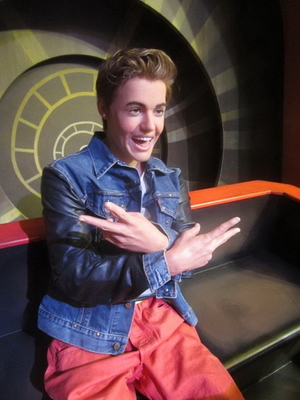 Embrace the kitsch.
Almost 30 years after the wax museum at the corner of Queen Mary Road and Cote des Neiges closed its doors an interactive exhibition featuring wax celebrities has opened again, this time downtown in the Eaton Centre. More than 120 life-size figurines are arranged in lavish settings on the top floor of the The work of artisans with the celebrated Grévin studio in Paris, the exhibition is, for the most part, geared to a francophone Quebec audience.


Par Alan Hustak le 26 avril 2013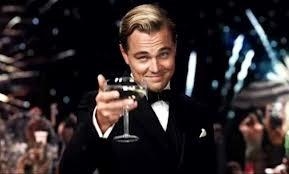 Will Baz Luhrman succeed where others have failed?
The Australian film-maker's $150-million adaptation was to have been in theatres last Christmas but shooting down under was prolonged – not always a good sign in the industry of things to come. It is now scheduled to open the Cannes Film Festival in May and is expected to be in movie theatres this summer.



Par Robert K. Stephen le 5 avril 2013

Ich Bin Eine Terroristin" (I am a terrorist)
How can an 11 year old French girl so apparently sweet be a vicious communist thug? Invariably children are portrayed in film as sweet and innocent but in this case I see 11 year old Violette (Mathile Besse) in a far more sinister light. A bit like Damien in "The Omen" or Linda Blair in "The Exorcist". Can you imagine an 11 year old girl infatuated with the German revolutionary Rosa Luxemburg running away from home in her small village in France to visit the Luxemburg memorial in Berlin (where Luxemburg was assassinated in 1919) and then to Wroclaw in Poland (then known as Breslau in Germany) to visit the city where Rosa Luxemburg was imprisoned? Far too offbeat for Hollywood fluff. Delightfully European.
Par Alan Hustak le 22 mars 2013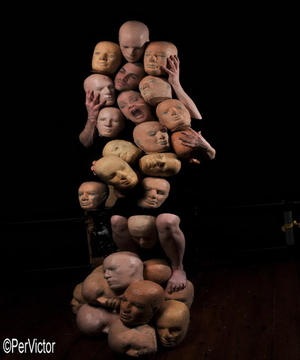 Dance me to the end on/off love at the Centaur until April 14 is a lugubrious, downright macabre exploration of love and pain by Granhoj Dans, a contemporary dance troupe from Denmark. The North American premiere of the show is described as a poetic meditation, an attempt to make Cohen's words become flesh.
From the moment director Palle Granhoj steps on stage and boldly edits one of Cohen's poems, furiously scribbling to make the verse suit himself , he makes it clear that he is expropriating the poet's work to make it conform to his image of himself - although anyone sitting beyond the fifth row may have had trouble reading his scrawl.
Par Alan Hustak le 21 mars 2013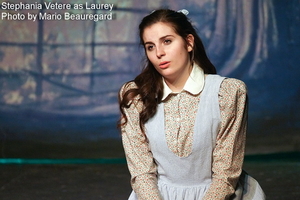 I won't throw bouquets or sigh and gaze too much, nor will I praise its charms too much. People might think I liked the Hudson Village Theatre's revival of the Rogers and Hammerstein's Oklahoma! And they would be right – I am head over heels in admiration of the intimacy and the ingenuity of the amateur production of this rousing musical, which was mounted on a stage no bigger than a postage stamp. (Complete with the ballet dream sequence.) Because the theatre in an old train station is so small the romantic atmosphere of the story was in fact, somehow subtly deepend.
Par Robert K. Stephen le 16 mars 2013
If you are looking for a gorgeous chunk of Portugal you really must stay at the Fortaleza do Guincho situated in the Sintra Cascais Nature Reserve some 10 minutes away from Cascais, the trendy resort suburb of Lisbon.. This is not a hotel as most of you will know a hotel. It is a small hotel within an old fort perched on a cliff overlooking the crashing waves of the Atlantic. It is part of the Relais & Chateaux brand dictating strict standards of luxury accommodation and food.
Par Louise V. Labrecque le 12 février 2013
Originaire de Saint-Hyacinthe, Henriettte Dessaulles épousa en 1881 Maurice Saint-Jacques, lequel mourut quelques années plus tard des suites d'une pneumonie. Veuve avec sept enfants, elle se retrouve alors dans l'obligation de devoir gagner sa vie. Sous divers pseudonymes, tant il était inconvenant pour les femmes de publier à l'époque, elle signa plusieurs papiers, dans divers journaux, notamment Le Journal de Françoise, Le Canada, La Patrie, Le Nationaliste. En 1911, son cousin Henri Bourassa fonda le journal Le Devoir où elle inaugura une chronique hebdomadaire : « lettre de Fadette », laquelle nous lègue pas moins de 1700 textes.
Par Alan Hustak le 2 février 2013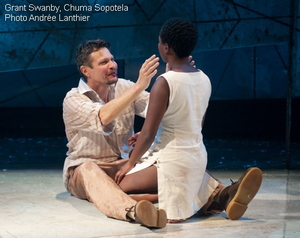 The North American premiere of Waiting for the Barbarians at Segal Centre until Feb. 17 is a highly stylized, strikingly contrived South African production of a play based on J.M Coetzee's allegorical novel of the same name. It explores the monstrous aspects of the human psyche, and centres on the abuse of imperial power. The play suggests that nothing really changes when one regime is replaced with another - a persecuted minority, once empowered, finds minorities of its own to tyrannize. Even in democratic and free countries can governments manipulate public opinion to marginalize opponents. Unless you are familiar with Coetzee's book, the stage adaptation by Alexandre Marine, may be occasionally dense and not easily accessible.
Par Alan Hustak le 1 février 2013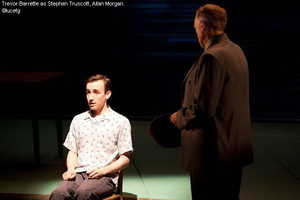 Innocence Lost at the Centaur Theatre until Feb 21, tells how a web of mindless suspicion woven by decent, god-fearing folk in a rural Ontario ensnared and destroyed Stephen Truscott, the 14-year old who was convicted and sentenced to hang for the 1959 rape and murder of a 12-year old classmate, Lynne Harper, - a murder he did not commit. Under Roy Surette's flawless, even- handed direction, the production of Beverley Cooper's play quietly lays bare every painful emotion of that reprehensible chapter of Canadian judicial history. The cast of ten in multiple roles is inspired. Each and every actor brings to life the various respectable small-minded characters they play in a distinct theatrical creation.
Par Alan Hustak le 14 janvier 2013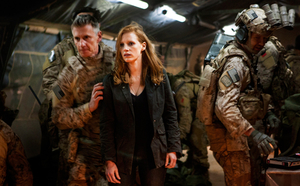 Ignore the controversy over whether the Americans used torture in their hunt for Osama Bin Laden, Zero Dark 30 is a boots- on- the- ground suspense thriller about the raid on his compound in Abbottabad which left Bin Laden and three others dead. The movie is a draining, morally complex exercise that owes it success to director Kathryn Ann Bigelow and to Jessica Chastain, in the role of Maya, the CIA operative whose intuition about the Al Qaeda leader is ignored by her superiors, including the head of the CIA, (James Gandolfini) precisely because she is woman.

Par Alan Hustak le 26 décembre 2012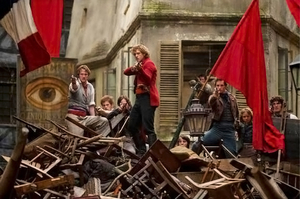 Les Misérables, the movie version of the durable stage play which has been running for 30 years, is an epic three-hour opera, with almost no spoken dialogue, and probably the best screen musical since West Side Story won 10 Oscars fifty years ago. Tom Hooper, who directed last year's Oscar w inning, The King's Speech gives us a production that creates 19th Century Paris on a grand scale, a film that is simultaneously intimate and spectacular, even if, from time to time is also tuneless, choppy and occasionally tedious.

Par Byron Toben le 3 décembre 2012
RED , the Tony award winning drama, is a powerful and absorbing theatrical experience.
Written by prolific John Logan (12 stage plays, 5 movies) and directed by National Theatre School grad Martha Henry ( Stratford and Shaw festival director and actor), this show is well served by actors Randy Hughson and Jesse Aaron Dwyre.
Par Alan Hustak le 20 novembre 2012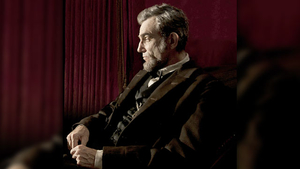 Abraham Lincoln's marble statue shuffles down from his monument in Washington D.C. dons a stove pipe hat and is deified on the screen in Steven Spielberg's reverential historical drama Lincoln. The movie, now playing, covers the last three and a half months of the 16th U.S. president's life.
As portrayed with a high pitched voice by Daniel Day Lewis, this is an embattled Lincoln, world weary, war weary, wily, but still stubborn and politically expedient.

Par Byron Toben le 6 novembre 2012
Written around 1596, Hamlet has endured as one of the world`s greatest plays. Although Hamlet dies at the end (as do all of the main characters, save Horatio), yet he lives on in myriad performances , both live and filmed. In his latest incarnation by the fine Persephone Productions, the melancholy Danish prince comes alive again for three hours in an incisive portrayal by Christopher Moore. As Hamlet is Shakespeare's longest play, it requires a protagonist with stamina as well as clear elocution and acting chops. Mr. Moore brings these skills to the fore.


Par Alan Hustak le 19 octobre 2012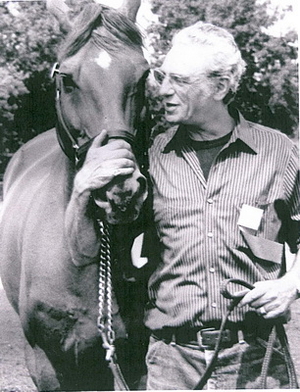 Sex, guilt, music, Serbian-Croatian politics and the atrocities committed by the fascist Croatian Ustasha revolutionary movement during the Second World War figure prominently in Bluebeard's Seventh Door, Andre Vecsei 's didactic novel which his wife has published posthumously. The title comes from one of the author's favourite operas by Bartok in which pentatonic chords reminded him of "The antagonism between men and women."

Vecsei is at his best describing the musicians sexploits, especially a licentiouis lecture tour in New York state. He returns to discover that his Schererazade, has run away with a colleague and learns the end of her story from a "a fat old fabulist" .
Par Louise V. Labrecque le 19 octobre 2012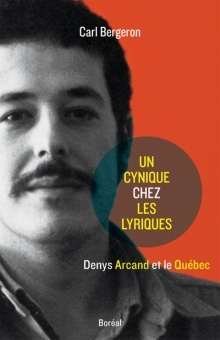 D'abord, on se demande pourquoi un titre pareil. Puis, nous traversons le préambule pour découvrir les intentions de l'auteur, Carl Bergeron. Soudain, s'impose comme une envie d'en savoir davantage, de dévorer ce livre ou mieux, d'écrire, exactement de la même manière que l'on constate l'urgente nécessité, tous les printemps, de préparer le terreau afin que plantes, fleurs et fruits puissent planter ses racines. En fait, cela va encore plus loin que la parole ou l'écriture. Plus loin que la sensibilité. Nous parlons ici de cynisme, comme analyse symbolique et philosophique des films de Denis Arcand. En tant que rapport au monde également, dans un regard en surplomb -comme celui d'Arcand-, scrutant l'horizon au tant de l'intime que du collectif, notamment en ce qui a trait à la situation québécoise actuelle.
Par Alan Hustak le 19 octobre 2012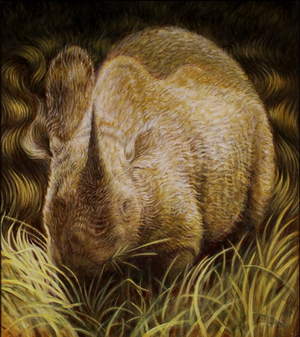 NostraCasa a new concept gallery opening in St. Henri Aug 30 represents a felicitous marriage of contemporary art, interior design and eco-luxurious furniture.
A dozen artists are represented at the gallery's opening art exhibition Creature Mythologies, a show that features fairy tale beings, astonishing animals, and esoteric creatures that dwell in an artist's deep flight of fancy. It is an usual concept that combines the surreal with conceptual photography and sculpture.

4035 St-Ambroise, Suite 407, Montreal, Quebec Tel.: 1 (514) 937-1549
Par Byron Toben le 19 octobre 2012
This is how my strange and wondrous experience happens.
I am floating around Writers Valhalla, which is in a place called Eternity, chatting with wise guys Willie the Shakes and North Side Hendrik, when Big Mouth G.B. Shaw butts in.
"Damon, Dear boy…" sez He,
"You talking` to me ?" sez I...
Par Robert K. Stephen le 22 septembre 2012

It would seem from Canadian "Festival Films" I have reviewed as of late Canadian directors carry on the tradition of portraying loveable losers. Did all this start with one of the first true grit Canadian movies and possibly the greatest Canadian movie ever, "Goin' Down the Road" in 1970? Who can forget Kraft Dinner in that movie? Sometimes the losers can have a sudden resurgent success such as in "Slaughter Nick for President"where a former television star living in his parent's basement in Mississauga is celebrated as a national hero in Serbia...
Par Robert K. Stephen le 26 août 2012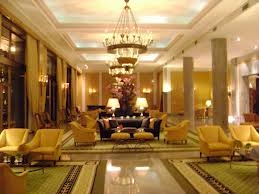 Isn't it encouraging witnessing a Canadian success story in foreign markets? I am not talking about lumber, minerals or oil but The Four Seasons Hotel "chain". Four Seasons Hotels and Resorts was founded in 1960 in Toronto. Its first hotel, the Four Seasons Motor Hotel, opened on Jarvis Street the following year. Since that time, Four Seasons has followed a targeted course of expansion, focusing on opening in destinations whereits guests need to travel for business and want to visit for leisure. Today, Four Seasons operates 88 hotels and resorts in 35 countries, and continues to be guided by the Canadian values upon which it was founded.
Par Alan Hustak le 14 août 2012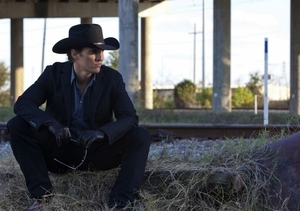 Three things you need to know about Killer Joe: the movie which opened Friday at the Scotia Cinema : it is directed by William Friedkin, who made The Exorcist so nerve wracking, it stars Matthew McConaughey, an actor of deadly charm as a West Dallas police officer who moonlights as a contract killer and it's based on an offbeat Broadway play by a skewed Pulitzer prize winning playwright, Tracy Letts.


Par Alan Hustak le 8 août 2012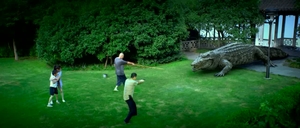 It's hard to know what to make of Million Dollar Crocodile, the Chinese film chosen to open the Montreal World Film Festival this year. Is it high camp, art, a publicity stunt or simply pandering to the growing Chinese influence in Canada?
A Chinese delegation at the festival will take part in a week long forum on film distribution in China. "The Chinese cinema is one of the strongest in the world right now, and it can be compared to Hollywood in its variety and Its depth," festival president Serge Losique explained.

Par Frank Borsellino le 18 juillet 2012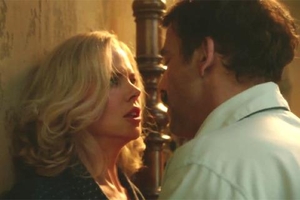 'Hemingway & Gellhorn' is a study in the art of machismo . . . just as much from a woman as from a man. This film, which premiered on HBO, dramatizes the volatile coming together and falling apart of the famous novelist and his third wife. Martha Gellhorn, a renowned war correspondent and the only one of his brides who was also a fiction writer. The film is a big-name affair, with Clive Owen and Nicole Kidman in the leads and Philip Kaufman directing a screenplay by Barbara Turner ('Pollock') and Jerry Stahl ('Bad Boys II').

Par David White le 18 juillet 2012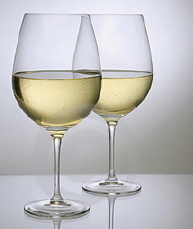 Poor Sauvignon Blanc.
For years, some of the most prominent wine critics have bashed the grape. In Slate Magazine, Sauvignon Blanc was once described as "maddeningly dull." Wine Enthusiast's West Coast editor has criticized the grape for failing to elicit "profound excitement."
Hogwash. Like every wine grape, Sauvignon Blanc demands the right soil, the appropriate climate, and a skilled winemaker. When those demands are met, the grape can produce remarkably fresh, complex wines, capable of expressing a sense of place and provoking emotion.
Par Alidor Aucoin le 25 juin 2012
New York's Second Avenue looms large in the mythic landscape of Broadway Theatre. A century ago the East Village neighbourhood was the ghetto for Jews from Central Europe where Yiddish Theatre In America was born and flourished. It became "americanized," and went on to influence not only the Vaudeville stage but Broadway itself, On 2nd Ave, playing at the Segal Centre until July 1, is a revival of the show that was staged at the Segal in 1998. . It pays homage to Abraham Goldfaden who is said to have started the first professional Yiddish theatre company in Romania.
Par Alidor Aucoin le 23 mai 2012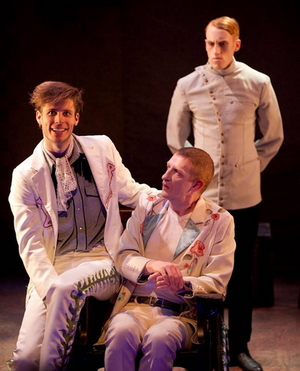 Dracula meets Dogpatch in Haunted Hillbilly, the honkey-tonk black comedy at the Centaur until June 3. The show is based on Derek McCormack's book which is centred around a hapless backcountry buck, Hyram Woodside, who sells his soul to the devil to win acclaim as a singing sensation known as "The Lonely Boy."
The premise has been around for centuries: Luc Plamondon did it in his musical, La Légende De Jimmy, in which movie hearthrob James Dean sold his soul to the devil for stardom. In this case the Nashville setting is part of the joke. The play is send up of Hank William's career -, the self destructive cowboy singer who was fired by the Grand Ole Opry for his alcohol and substance abuse, and died in 1953 at the age of 29.