Robert K. Stephen

Tous les articles

Imprimer
Auteurs > Robert K. Stephen
Robert K. Stephen
Par Robert K. Stephen le 12 novembre 2016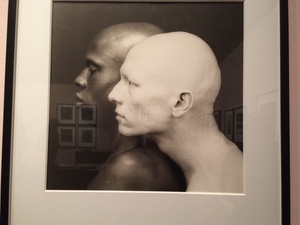 Robert Mapplethorpe (1946-1989) is perhaps one of America's most iconic photographers. This first Mapplethorpe retrospective opened at Montreal Museum of Fine Arts on September 10th and runs until January 22, 2017.
You'll walk away either somewhat disgusted with some of his kinkier nude or semi-nude photographs or view them as an innovative photographic attempt at sculpture. Or you may be in awe at some of his incredible photographs of flowers. As Mapplethorpe said, "I am looking for perfection in form. I do that with portraits. I do it with flowers."Unlike the equally iconic American photographer Diane Arbus, Mapplethorpe preferred the studio portrait instead of the outdoor "realistic" method favored by Arbus. Does this make Mapplethorpe a traditionalist despite the progressive and innovative crown granted by the artistic community to Mapplethorpe?
Par Robert K. Stephen le 31 juillet 2016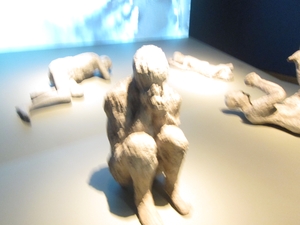 Yes you have heard the name Pompeii countless times but the exhibit really highlights a point in time of history with artifacts and a description of everyday life in Pompeii. Personally, it conveys the message that a natural disaster is never far away whether it be a massive ice storm, a tsunami or earthquake. Everything is normal and kaboom it's all over for thousands of people. How can those people in Los Angeles sleep knowing they'll be sliding into the sea as the San Andreas Fault heaves?
We can move right to the disaster. The early warning sign was in 62 A.D. when Pompeii was reduced to rubble by a strong earthquake.
Par Robert K. Stephen le 6 juillet 2013

Who would have thought of being blown away by gaffer extraordinaire Dale Chihuly at Montréal's Musée Des Beaux-Arts? A gaffer blows glass and such glass is on display! Incredibly complex colours and not merely glass objects but installations of fantasy and colour. Dale Chihuly was born in Tacoma, Washington in 1941 and has left a creative trail behind him over the years. If you are familiar with Italy's Murano glass you might be getting an idea of what Chihuly is all about except he has taken Murano to another level. There is no doubt in my mind Chihuly is a creative genius and spend 45 minutes admiring his installations you'll be so gorged with in your face artistic sensuality there is absolutely no point in visiting the rest of the Museé because it would be a senseless sensory overload.
Par Robert K. Stephen le 16 juin 2013

Esimesac has bizarre elements of "Mad Max", "The Exorcist" and Monty Python's "The Life of Brian". Suffice to say it's a Quebec quasi-mythical film possibly set in the First World War era but with mythology past and present intertwined it could be "anytime". And there are no clear temporal boundaries here which make it all the more transcendent. Pay attention to the two appearances of the Quebec flag. With increasing industrialization the flag looks much more tattered in its second appearance.



Par Robert K. Stephen le 5 avril 2013

Ich Bin Eine Terroristin" (I am a terrorist)
How can an 11 year old French girl so apparently sweet be a vicious communist thug? Invariably children are portrayed in film as sweet and innocent but in this case I see 11 year old Violette (Mathile Besse) in a far more sinister light. A bit like Damien in "The Omen" or Linda Blair in "The Exorcist". Can you imagine an 11 year old girl infatuated with the German revolutionary Rosa Luxemburg running away from home in her small village in France to visit the Luxemburg memorial in Berlin (where Luxemburg was assassinated in 1919) and then to Wroclaw in Poland (then known as Breslau in Germany) to visit the city where Rosa Luxemburg was imprisoned? Far too offbeat for Hollywood fluff. Delightfully European.
Par Robert K. Stephen le 16 mars 2013
If you are looking for a gorgeous chunk of Portugal you really must stay at the Fortaleza do Guincho situated in the Sintra Cascais Nature Reserve some 10 minutes away from Cascais, the trendy resort suburb of Lisbon.. This is not a hotel as most of you will know a hotel. It is a small hotel within an old fort perched on a cliff overlooking the crashing waves of the Atlantic. It is part of the Relais & Chateaux brand dictating strict standards of luxury accommodation and food.
Par Robert K. Stephen le 19 octobre 2012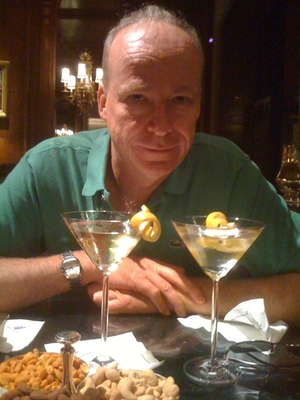 Martinis and Kraft Dinner have much in common. One can spend hours comparing techniques, add-ons, personal preferences and anecdotes and reach no conclusions as to the ultimate Martini or bowl of Kraft Dinner. Do you like your Kraft Dinner, milky, cheesy, al dente and with chopped up hot dogs in it? Do you like a gin vs. vodka Martini, dirty Martini, with lime twists or with or without vermouth? Do you like to eat your Kraft Dinner right out of the pot with a soup spoon or in a bowl? Would you like your Martini shaken in front of you or be content to hear it be shaken twenty feet behind you? Do you want it stirred or shaken? All these questions are deep and serious worthy of contemplation by both philosophers andprobably not wine writers who should keep their snouts out of Martini stemware.
Par Robert K. Stephen le 22 septembre 2012

It would seem from Canadian "Festival Films" I have reviewed as of late Canadian directors carry on the tradition of portraying loveable losers. Did all this start with one of the first true grit Canadian movies and possibly the greatest Canadian movie ever, "Goin' Down the Road" in 1970? Who can forget Kraft Dinner in that movie? Sometimes the losers can have a sudden resurgent success such as in "Slaughter Nick for President"where a former television star living in his parent's basement in Mississauga is celebrated as a national hero in Serbia...
Par Robert K. Stephen le 26 août 2012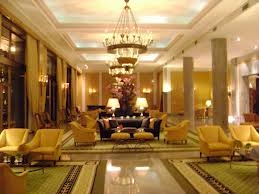 Isn't it encouraging witnessing a Canadian success story in foreign markets? I am not talking about lumber, minerals or oil but The Four Seasons Hotel "chain". Four Seasons Hotels and Resorts was founded in 1960 in Toronto. Its first hotel, the Four Seasons Motor Hotel, opened on Jarvis Street the following year. Since that time, Four Seasons has followed a targeted course of expansion, focusing on opening in destinations whereits guests need to travel for business and want to visit for leisure. Today, Four Seasons operates 88 hotels and resorts in 35 countries, and continues to be guided by the Canadian values upon which it was founded.
Par Robert K. Stephen le 18 mai 2012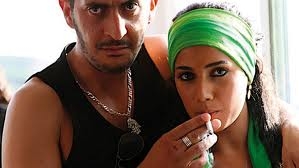 Great films take a bit of time to digest and I am still digesting"The RIF Lover" (Amante du Rif) a Moroccan/Belgium/French production shot in Morocco in the RIF mountain range. The impression left by director Narjiss Nejjar is a rich portrait ofMorocco desperately trying to escape from an anti-feminist, tribal and patriarchal society with a nasty undercut of Muslim fundamentalism way far off in the edge of the film. Thedisapproving burka clad women appearing in the early stages of the film like a ghost shaking her head disapprovingly at the behaviour of Aya and her best friend Raida dancing to "western" music must be a comment by director Nejjar. We also hear riffs of Bizet's Carmen from a video that Aya watches in a transfixed state. A hint of an impending tragedy?
Par Robert K. Stephen le 15 mai 2012
This Toronto HOT DOCS 2012 Festival documentary is a bit out of the ordinary. The Festival ended on the 6th of May but the impact and memory of some movies will linger. "The Young Man Was" is so out of the ordinary you start wondering if there is something wrong with it as you just see differing colour dialogue text on the screen for what seems a very long time and when you see footage of the actual hijacking it is in a cloudy grey and white.Just take a look at the picture! There are two conclusions to be drawn from the documentary. One is that that killers are talking with killers. The other is that terrorism is rarely successful.
Par Robert K. Stephen le 2 avril 2012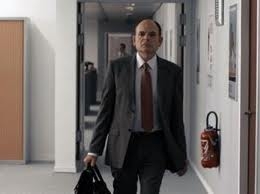 The brutality of bullets is evident in "De Bon Matin", a Franco-Belgian production which had its English Canada language premiere on 27March2012 at the Ciné Franco International Film Festival in Toronto. The brutality of bullets jolts the viewer in the opening minutes of the film and then at the film's conclusion a horrific bullet scene just about rips you off your chair and leaves you wondering….no leaves you thinking not momentarily but for days after what has just unfolded in front of you. Kind of beats "Avatar" or "The Titanic" in that regard. There is no doubt empathy for Paul the banker killer but there should be no sympathy.


Par Robert K. Stephen le 12 mars 2012
Local wine is the rule in almost all wine producing Euro countries unlike Ontario and Quebec where the LCBO and SAQ favours "international wines" which only hampers the development of a local wine movement in Ontario and Quebec. Seen any British Columbia wines at an SAQ or more than a sad bottle or two of Ontario wine? If there are few Canadian wines available in the distribution market it's logical that there will be little Canadian wines in Canadian restaurants. And of course there are those restaurants who think too much Canadian wine shows a lack of "sophistication". Let's take a look at Lake Erie North Shore which is a small appellation in Ontario just south of Windsor which has just over 13 wineries.
Par Robert K. Stephen le 16 décembre 2011
You may have had organic wine. You may have had biodynamic wine. You may have had wine produced by sustainable agricultural methods. But have you had "pizzo" free wine? "Pizzo" in Italian means protection money paid to you know who. Fed up after assassinations and murders of members of the judiciary leading investigations into organized crime, a spontaneous movement erupted in 2004 in Palermo bearing the slogan "Addio Pizzo" meaning good-bye to protection money and let's support those in the economy that are Pizzo free. Their slogan reads, "Un Intero Popolo Che Paga Il Pizzo É Un Popolo Senza Dignità" translated as such, "A Whole People Who Pays the Pizzo is a People Without Dignity".
Par Robert K. Stephen le 26 août 2011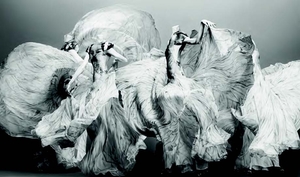 Returning to New York from the peaceful environs of slow paced Greenport, North Fork of Long Island, which is some 80 miles from New York City, leads one to think of contrasts as New York City's massive silhouette assaults the senses on approach. New York City is New York City but as all cities do has its own distinct neighbourhoods and character. It is not just a big city but a collection of neighbourhoods and experiences both surreal and serene in the midst of its bustling exterior.

Par Robert K. Stephen le 10 juin 2011
VIA's slogan currently reads, "A More Human Way to Travel". Is this true? I decided to test this a bit further on a recent Toronto to Montreal VIA 1 round trip. A human way to travel means to be treated like a human as opposed to, well let's say to be innovative, cattle…..you know serve those human needs with comfort, a smile, amenities, food and drink which by the way is the glue that keeps humans talking and interacting with each other wherever they may be!
Par Robert K. Stephen le 21 avril 2011
As a Montrealer transplanted to Toronto since 1984 I had long given up the illusory search for a decent bagel or a smoked meat sandwich in Hogtown. Strangely enough and in somewhat of an unpatriotic fashion (from a Montreal perspective) I have developed a fondness for peameal bacon sandwiches on a bun.Fairmont and St. Viateur have the Montreal-Toronto bagel contest locked up. Try as I may there are no comparable bagels in Toronto with that wonderful, smokiness and dense sweetness Fairmont and St. Viateur can deliver. But hold on Montrealers...
Par Robert K. Stephen le 9 septembre 2010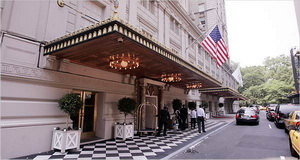 Do not assume New York City is "a city". It is a collection of villages within a city. In fact why bother calling it New York City. It's really Manhattan divided by 22 or so. As geographical and ethnic boundaries go so do a couple of wine bars. Drop in for a glass of wine at two distinct villages in Manhattan and see two different worlds of wine.