La Patrie

Tous les articles

Imprimer
La Patrie
Par Alan Hustak le 11 février 2010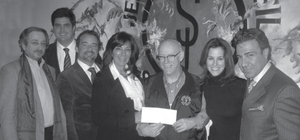 Sometimes tragedies do bring out the better angels of our nature. And they bring together new allies in common cause to help those who are always at the forefront of relieving human suffering.
Much money has been raised for Haitian relief. World leaders meet at conferences to discuss reconstruction. Great concerts are held. All this is just and right.



Par Pierre K. Malouf le 7 janvier 2010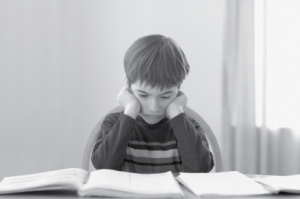 Avant et depuis son implantation dans les écoles québécoises, le cours Éthique et culture religieuse (ÉCR) est mitraillé de critiques venant de tous les côtés : catholiques traditionnalistes, défenseurs de la laïcité, nationalistes «identitaires», etc. Ces tirs croisés n'ébranlent en rien la flopée de théologiens qui dirigent en sous-main notre système scolaire, mais tant pis ! Continuons de répéter que le roi est nu.




Par Beryl Wajsman le 7 janvier 2010
Much time has been spent, and appropriately so, defending our privacy rights in this time of war on terror. The public must be convinced of their importance. Justice Louis Brandeis called them "the most prized right of civilized nations."
Par René Girard le 7 janvier 2010
Dans les sphères rocambolesques du nationalisme québécois, il m'arrive parfois, au hasard de mes lectures, de tomber sur un article dont le titre accrocheur m'invite à lire plus avant. Parfois, c'est un auteur particulier qui m'attire, et il est vrai que j'en chéris quelques-uns. Louis Cornellier, dit « le Pieux », est l'un d'eux car je suis toujours certain qu'il ne me décevra pas. En effet, je serais bien déçu s'il fallait qu'un jour ses propos me plaisent, quoique je n'ai aucune crainte à cet égard.
Par P.A. Sévigny le 7 janvier 2010
Folk artist Tracey Chapman may be right. When people start talking about a revolution, it really does sound like a whisper.
"People are angry," said Maison du Partage food bank director Madeleine Daoust."…really angry. There's a lot of tension in the air and people are beginning to lose patience ….They know something's wrong and for once, they're not to blame."
Par Bernard Amyot le 7 janvier 2010
Le 13 septembre 2009, la tenue d'une commémoration du 250ème anniversaire de la bataille des Plaines d'Abraham aurait été importante pour l'ensemble des Canadiens et ce, à plus d'un titre. Il est encore temps de faire l'effort pour aller au-delà du délire de la dernière année et vraiment comprendre la falsification historique des indépendantistes à ce sujet.
Par Beryl Wajsman le 3 décembre 2009
Many people deride the generosity of spirit and selflessness of action that pervades our civic life during this time of year. They call it hypocritical. A passing fancy. They should not do that. This season of conscience is no longer limited to the twelve days of Christmas. It seems to start somewhere around mid-November – when lights begin to splash the city nights – and end around mid-January when they are taken down. Two months out of twelve where conscience trumps competition and compassion is prized above contempt. One-sixth of the year. It's not perfect, but we should make the most out of it...
Par Pierre K. Malouf le 3 décembre 2009
Jean-François Revel écrivait que pour combattre le mensonge rien n'est plus efficace que la vérité. Contrer une fausse information en la censurant donne toujours de moins bons résultats que le simple fait de lui opposer une information exacte. Voilà un beau principe... auquel je n'ai jamais pu me rallier sans réserve. Un autre grand auteur, que j'admire tout autant que Revel, mais pour d'autres raisons, Eugène Ionesco, ne disait-il pas, preuves à l'appui, que « la vérité n'intéresse personne » ? Entre l'optimisme de Revel et le pessimisme de Ionesco, mon coeur à longtemps balancé. Aujourd'hui je suis fixé: des événements récents ont en effet démontré sans l'ombre d'un doute que Ionesco avait raison...
Par Beryl Wajsman le 3 décembre 2009
Hundreds of anti-poverty and social advocacy leaders and activists turned out recently to protest the opening of the Quebec government's third phase of consultations on the formulation of a concerted provincial plan to significantly reduce poverty over the next ten years. Their complaints, which were first heard in the summer at the time of earlier phases of the consultation process, center around their perception that the government does not really want input from fontline groups and that these meetings are just so much window dressing. The hearings are taking place under the name "Le Rendez-vous de la solidarité 2009."
Par André Malouf le 3 décembre 2009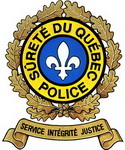 Le ministre de la Sécurité publique a chargé la Sûreté du Québec d'enquêter sur les faits et allégations entourant l'immixtion du crime organisé dans le monde de la construction et les affaires municipales où la corruption régnerait. Cela suffira-t-il à redonner confiance ?
Une organisation policière comme la SQ est une immense machine à renseignements où les haut placés apprennent tout d'en bas sans avoir toujours pleine latitude pour décider qu'en faire. En cas de dilemme, ils se croient obligés de consulter les autorités politiques, ce qui n'est pas toujours conciliable avec la prétendue indépendance du pouvoir judiciaire. Mais allez faire autrement quand telles ont toujours été les règles.


Par Akil Alleyne le 3 décembre 2009
I have always believed that the citizens of a free society should not be punished for acting, within reasonable bounds, to protect themselves or their property from criminals. When the police are able to deal with the robber or attacker in a timely and effective fashion, the job should indeed be left to them. When this is not the case, individuals who are able to bring the perpetrators to heel in a responsible manner should not flinch from doing so. Nor should the state penalize them for doing what needed to be done, which officers of the peace may have been unable—or unwilling—to do...
Par Dan Delmar le 3 décembre 2009
Teri-Lee Walters has been in a wheelchair since the age of 13 and is hurt that, in 2009, handicapped persons are still have trouble exercising their most basic rights as citizens.
On Sunday, Nov. 1 – municipal election day – Walters and her 75-year-old grandmother made their way to the polling station at St. Gabriel School in Point St. Charles. It was not made clear, Walters said, that she was supposed to vote in advance because of her disability...
Par Jessica Murphy le 3 décembre 2009
Just after dark on Wednesday, December 6, 1989 - a drizzling and foggy early winter day in Montreal - Marc Lepine walked through the doors of Universite de Montreal's Ecole Polytechnique with a hunting knife and a .223 Remington concealed in a bag.
He was dressed in a pair of blue jeans and Kodiak boots...
Par Pierre K. Malouf le 4 novembre 2009
Dans mon dernier Brasse-camarade, Les rues de la honte, je lançais, au terme d'une démonstration qui montrait l'absurdité du projet de changement de nom de la rue Amherst, un appel auquel manquait une phrase essentielle : « Mais je vous en conjure, débarrassez-nous d'abord du boulevard Maurice-Duplessis!» Cet oubli est d'autant plus déplorable que l'entête de l'article annonçait qu'il y serait question du CHEUF. Je reviendrai sur le sujet dans un prochain article ; aujourd'hui je veux régler le cas de Pierre Falardeau.
Par Beryl Wajsman le 4 novembre 2009
The composite picture above illustrates the bullet we dodged. It's a play on Projet Montreal's placards showing a Polaroid snapshot of something fixed over a picture. Of its current state of disrepair. Well, the election of either Bergeron or Harel could have led our city into the reverse. A prospering St-Catherine street boarded up if either Harel or Bergeron had a chance to institute either of their ideas about closing the street to traffic from Papineau to Atwater in Harel's case, and from Papineau to Guy in Bergeron's case.
Par Alan Hustak le 4 novembre 2009
Following a bizarre campaign, Gerald Tremblay won his third consecutive term Sunday, the first mayor to do so since Jean Drapeau in 1966. But the comparisons end there. Drapeau won with 95.4 per cent of the popular vote. A majority of those who did vote on Sunday split their ticket. The Mayor lost some of his most experienced right hand men, notably his brother, Marcel Tremblay in Villeray-St. Michel- Park Extension, Michael Prescott in the Plateau Mont-Royal district as well as André Lavallée, in Rosemont, and Diane Lemieux, the star candidate earmarked to run Tremblay's executive committee, who also went down to defeat in Ahunstic.
Par Bernard Amyot le 4 novembre 2009
Si l'on se fie aux réactions empressées et émotives au Québec suite à la publication du jugement de la Cour suprême du Canada invalidant certaines dispositions de la Loi 104 en matière de droits linguistiques, on pourrait facilement se croire dans une société à la pensée unique où le nationalisme et la Loi 101 ont statut de religion dont l'infaillibilité ne peut être contestée que sous peine d'excommunication. Dire qu'on entend encore, dans Le Devoir par surcroît, la ligne de Duplessis, ce grand défenseur des droits et libertés, de la tour de Pise qui penche toujours du même bord… Désolant, surtout en 2009…
Par Beryl Wajsman le 4 novembre 2009
Chaque fois que l'indivisibilité de la liberté est violée, nous sommes obligés d'exprimer notre opposition. Particulièrement, quand cette violation se produit dans notre cours. Et précisément quand ce que nous défendons est la souveraineté du choix individuel. Parce que la liberté de choisir est au cœur d'une société libre. C'est la leçon objective dans la différence entre la liberté et la tyrannie.
Par Dermod Travis le 4 novembre 2009
Zilch.
"Alex that would be: 'what is the impact of extending Bill 101 to the CEGEP level on the quality and promotion of the French language?' Correct for $200." Recently, former Quebec premier Bernard Landry and a coalition of French language groups held a news conference to call on the Parti Quebecois to adopt a policy to restrict enrolment at English language CEGEPs.
Par Jessica Murphy le 4 novembre 2009
Hardened criminals enfeebled by severe nicotine fits have won their court battle against a sweeping prohibition on smoking in federal penitentiaries.
On Oct. 23, Federal Court Judge Luc Martineau overturned the total ban enacted by Corrections Canada in May, 2008.
Par Mischa Popoff le 4 novembre 2009
Remember when global-warming activists screamed for the electric car? They weren't bothered that it could only go 100 miles, or that it could only carry kids and golf clubs, or kids and groceries, but never all three. This new breed of green believers was willing to lead the way by vastly inconveniencing themselves in the hope the rest of us, overwrought with guilt, would follow suit.
Par Roy Piperberg le 4 novembre 2009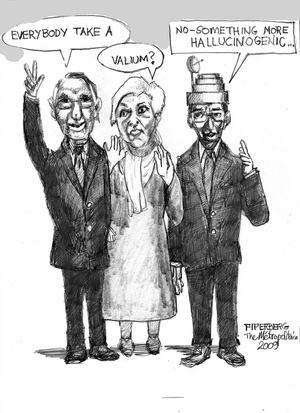 Par Beryl Wajsman le 1 octobre 2009
There has been much discussion of late about Louise Harel's failure to participate in CTV's English Montreal mayoralty debate. Her supporters have argued everything from her discomfort in English to the fact that it is not really all that important. They have said that debating is a politician's personal choice, not a duty. In this case, we beg to differ...
Par Beryl Wajsman le 1 octobre 2009
Although Vision Montreal mayoralty candidate Louise Harel is quick to criticize her opponent, Gérald Tremblay, for allegedly misappropriating public funds, she too has questions to answer about how government dollars have been spent under her watch.
For two consecutive years, the Quebec government funded a month-long event called "Rhythms for Palestine," which featured films and musical performances. Although the legitimacy of funding the events in 2000 and 2001 is not being called into question, the source of the grants is curious...
Par Dan Delmar le 1 octobre 2009
Mayoralty candidate Louise Harel went on the defensive in an interview with The Métropolitain this week, saying she does not favour big government, but rather one that is effective and close to citizens, and also harshly criticizing « certains journalistes Anglophones » who she says are jumping to conclusions about her vision for Montreal...
Par Dan Delmar le 1 octobre 2009
Si les sondages des récents mois s'avèrent véridiques quant aux intentions du tiers des électeurs qui daigneront voter le jour du scrutin, Louise Harel a bien des chances d'être élue maire de Montréal. Mme Harel est connue en tant qu'ancienne députée du Parti Québécois et ministre de premier plan. Mais quelles sont son histoire et sa vision d'un bon gouvernement, et aussi, que planifie-t-elle pour Montréal ?
Par Alan Hustak le 1 octobre 2009
Dignitaries from a number of Arab countries as well as Cuba and Russia attended a reception at Montreal City Hall Sept. 9 to honour the Dean of Canada's parliamentarians, retiring senator Marcel Prud'homme. Prud'homme, who was described as the institutional memory on Parliament Hill was first elected as a Liberal MP in 1963 and never lost an election before Brian Mulroney appointed him a senator 16 years ago...
Par Pierre K. Malouf le 1 octobre 2009
La rue Amherst conservera son nom. Échec déplorable ! Le principal reproche que j'adresse aux valeureux censeurs qui voulaient améliorer les temps présents en épurant les temps anciens., c'est d'en être resté au stade larvaire d'un projet par ailleurs salutaire. Montréal est sillonnée de long en large et de haut en bas, de rues aux noms douteux, pourquoi diable nous indigner des seuls méfaits du misérable Jeffrey Amherst, qui n'a même pas su mettre à exécution ses criminelles intentions — ce que les susnommés ignoraient, les grandes vertus faisant souvent bon ménage avec l'ignorance. « Plus le mensonge est énorme, plus il sera cru », disait Joseph Goebbels, je dis que plus la mission est impossible, plus elle anoblit ses héros. Nos redresseurs de torts ont commis l'erreur de ne pas voir assez grand...
Par René Girard le 1 octobre 2009
« Aujourd'hui, quand on demande à un jeune […] qui est Lionel Groulx, il répond que c'est une station de métro », déplorait Claude Béland, ancien dirigeant du Mouvement Desjardins et actuel président du conseil d'administration de la Fondation Lionel-Groulx, dans le Devoir du 13 août dernier.
Si un jeune me demandait à moi qui était Lionel Groulx, voici la réponse que je lui donnerais :
Par Louise V. Labrecque le 1 octobre 2009
J'aime beaucoup les anniversaires. Ils nous invitent à déclarer des sentiments trop souvent tacites, qui vont sans dire, mais qui vont tellement mieux en les disant. Ils invitent aussi à la rencontre avec le passé, à des retours vers ce que l'on fête, à des prises de consciences renouvelées vers soi, comme l'air de dire : « J'ai eu de la chance ». Ainsi, je m'amuse à évoquer les mille et unes réflexions se situant au cœur du dernier livre de Milan Kundera : Une rencontre.
Par Pierre K. Malouf le 2 septembre 2009
La question n'a aucune importance, mais elle est souvent posée de diverses manières qui se ressemblent toutes : quelle différence y a-t-il entre la droite et la gauche ? Telle mesure proposée par tel parti, par tel groupe de pression, tel penseur, doit-elle être classée à droite ou à gauche ? De quel bord de l'éventail situer, par exemple, le manifeste des Lucides, la réplique des Solidaires, le rapport Monmarquette, Bouchard-Taylor ? Hors le sexe de l'individu concerné, comment distinguer un homme de droite d'une femme de gauche, une femme de droite d'un homme de gauche ? Toujours la même question stérile, que quelques événements récents ont ramenée sur tapis. Vous me pardonnerez de la traiter ici avec quelque légèreté...
Par Alan Hustak le 2 septembre 2009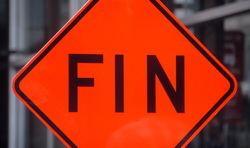 Gerald Tremblay is on the ropes. The momentum is with his nemisis Louise Harel. What is shaping up is a municipal election campaign of chaotic vanity. In the past few weeks so many candidates have been jockeying for position that you need a program to know who they are and what they stand for.





Par Robert Presser le 2 septembre 2009
Since Montreal is apparently flush with cash to undertake new infrastructure projects, a study by engineering consortium Genivar-Systra was commissioned to demonstrate the viability of a 12 kilometre tramway network for Montreal. The cost is estimated at $500-$750 million dollars, depending on the scope of secondary infrastructure work that is included in the study. But what would a trip on a Montreal tramway really look like? Imagine if we could take a ride on the Guy Street to Jean Talon line?
Par P.A. Sévigny le 2 septembre 2009
With less than a month left to go before the start of Montreal's municipal election campaign, Louise Harel's team is already up to speed with 10 more weeks to go before next November's election. While Harel's charm offensive is winning converts all over the city, she's still letting everyone know she won't back down from a fight-any fight...
Par P.A. Sévigny le 2 septembre 2009
Last July, the entire section of Peel Street between Sherbrooke St. and De Maisonneuve Blvd.was closed after a decorative slab of concrete weighing 135 kilos fell out of its 18th floor casement, killing Léa Guilbeault, 33 and permanently injuring her husband Hani Beitinjaneh. After Guilbeault's body was taken away, city fire and security officials immediately closed the street as a security precaution against further incidents and possible injuries. Six weeks later, Peel Street is still closed and local business people wonder why the Tremblay administration can't do anything about it...